Before the likes of Lewis Hamilton raced his way to world domination in the fast lanes of Formula 1, David Coulthard was the face of British motorsport in the midst of a glittering career with Williams, McLaren and Red Bull.
Coulthard took 13 Grand Prix wins across his career and finished in the top three of the F1 Drivers' Championship five times in ten years. Since making his final pit stop in 2008, Coulthard is an ever-present face in the media and his latest task sees him fronting a television commercial for new F1 partners Heineken, whose new campaign finds Coulthard in the middle of an afterparty on a Monte Carlo yacht – some things never change.
Amidst the carnival atmosphere after victory, Coulthard also knows just how tragic the racing world can be. He was the man who filled Ayrton Senna's seat on the Williams team after the Brazilian tragically died following an accident at the San Marino Grand Prix in 1994.
We were in Monza for the Italian Grand Prix to talk with DC about the glory of victory, F1 afterparties and motorsport's fine line between control and danger.
Interview: Corey Pellatt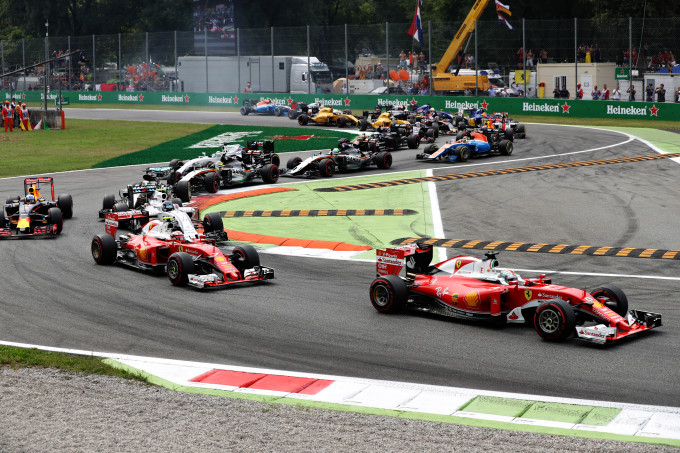 <em></em>
You're the star of Heineken's new commercial – which was shot on a yacht in Monte Carlo, showcasing the glamorous side of F1 – how accurate is that representation of life as an F1 driver?
Unquestionably, after the race on a Sunday night, there's such an adrenaline high that although you're mentally and physically tired, you've had off-the-scale injections of adrenaline on Friday, Saturday and Sunday. You're in a heightened state of energy levels and when you win, you want to celebrate that! There was always an atmosphere amongst us – whether it was Schumacher, Ayrton or even myself – that win or lose, you want to keep the energy going.
I would go back to Monaco and I'd go out, drink a few beers and party – then, on Monday morning, you wake up and reset – onto recovery training and preparation for the next Grand Prix. One of the things I noticed from working with people like Prost, Senna, Mansell – great champions, all of them – was that they all knew a work ethic that was a real education to me as a young guy. Until you see someone working really hard, you don't know what dreams you can realise. They had a healthy acknowledgement of knowing that you need a mental reset after a race, whether that's commiserating or celebrating, you need to do it.
You mention the amount of adrenaline that's running through your body when you take to the track. Were you a bit of a daredevil from a young age?
I don't consider myself an adrenaline junkie and I don't consider myself a risk taker. Again, having spent time with the greats and also working on safety issues, I consider us very risk averse – it's just our risk profile is higher than someone who doesn't have the skill set and experience of driving these cars. If you jumped in an F1 car right now, it would get your attention because it's your first time. We've done this for 10,000 hours – I came up through karting as a kid, rode motorbikes – I loved the feeling of being on the edge, not because I wanted to hurt myself but because I was in control.
Did you have a moment on the track when you felt like you were in danger, more than control?
Even during a crash, I would still feel I'm influencing the type of crash I'm having – the greatest racing driver in the history of the sport didn't get it perfect every time, but we have a belief and a commitment and a focus that you will. With that belief and commitment, comes a sense of freedom while being on the edge of jeopardy – it's an incredible thing.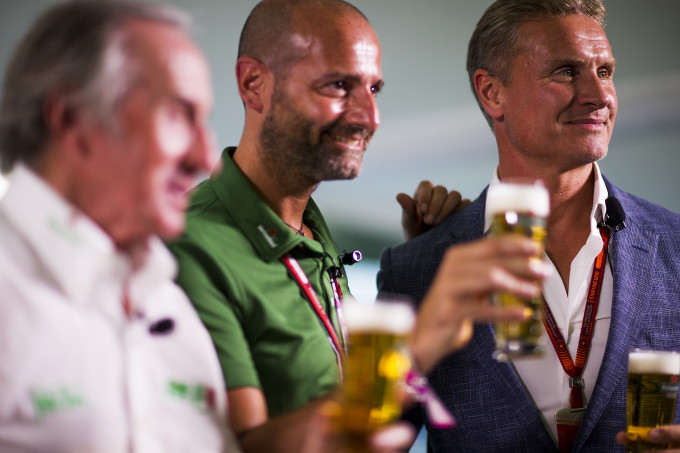 Have you ever found anything to replace that rush of racing at 200mph on a track like Monza?
Nothing can replace it and therefore I'm not looking for it. What I have done in my career after racing is fully embraced the opportunities of business that have come along. I've always tinkered in business because I came up through an entrepreneurial family, I always had a healthy understanding of the importance of customer service and everything like that. As a driver, I was almost a customer to the team – I'd come into the pit and ask for a service, if I got a two-second pit stop I'd be satisfied with the service. A lot of people probably don't think of drivers and teams working like that but it's true – we're there to facilitate each other's success.
So what I have done is thrown myself into business and worked with a number of brands. I started a production company that is now the production company for Channel 4 in Formula 1. We are the perfect production company to do that because racing is in my blood. I still jump into F1 cars from time to time for demonstrations and so on, but nothing can replace winning the Italian Grand Prix, winning the British Grand Prix…
You're one of Heineken's ambassadors for Formula 1 and in a speech earlier tonight, you spoke about choosing Heineken because you think they'll give back to the fans in a way no one else really has – do you think fans get a raw deal at the moment?
Heineken will give back by going out to the fans. When I've brought Formula 1 cars inside a city on race weekend, people come along out of curiosity and it gets new eyeballs on us. How do young kinds find out that their good at sport? It's because someone encouraged you and someone gave you an opportunity to engage with your passion. I'm a Formula 1 fan – I always was – and there was nothing to suggest I could be an F1 driver aside from the work ethic my father instilled upon me as a youngster. It doesn't matter what talent you have – someone else will have that talent – it's the work ethic that's going to separate you.
In Heineken's new partnership with F1, they know that giving the fans an opportunity to connect with the sport in new ways will make new fans and new stories. Formula 1 is more than a race – we want to focus on the drivers and celebrate their success – but it needs to be much more accessible.
From the 2017 Formula 1 season onwards, Heineken will be the F1 Event Title Partner of three Formula ® Grands Prix (GP).