Heineken's latest campaign wants to ensure that people enjoy their beer in the best shape possible.
The Dutch beer giant has been very busy out in Rio de Janeiro as the Olympic Games takes over the world, opening Holland Heineken House – a home-away-from-home for Dutch athletes and the biggest party destination of Rio 2016.
In a bid to keep the carnival vibe flowing until the closing ceremony next week, Heineken are serving free water with every beer that gets ordered out in Rio, so that Olympic fans can avoid missing out on crunch Olympic moments as a result of an ill-advised heavy night.
Holland Heineken House is the ultimate fan zone for Rio 2016.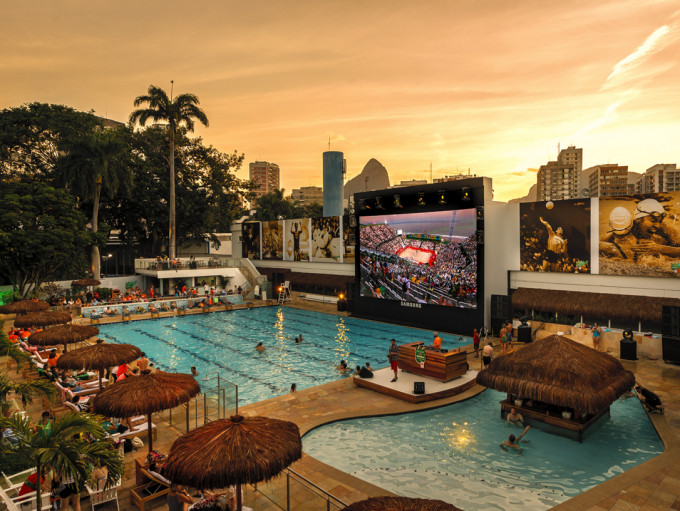 More than just a party destination after dark, Holland Heineken House has become the ultimate fan zone for Olympic followers since it first opened in Barcelona for the 1992 games. Since then, it's become a regular fixture at every summer and winter Olympics – and the latest one, located in the Leblon district of Rio, is a paradise for sports fans.
For Rio 2016, Heineken have taken over the district of Leblon with a 100,000 square-foot space that boasts swimming pools, world class DJs, food vendors and an amazing outdoor screen to catch every bit of Olympic action.
Throughout the duration of the Games, a series of Dutch Olympic legends have also be stopping by for masterclass sessions with those at the house, while Dutch sports brand Brunotti are providing clinics in sports such as long boarding and paddle boarding.
The Holland Heineken House is open every day from August 4th through August 21st, from 11.00 AM till 1.00 AM. Tickets can be bought from www.hollandheinekenhouse.com.