There are a million examples of talented athletes behaving as if the rules don't apply to them. Whether it's the dick pic-Snapping Draymond Green or bong mask aficionado Laremy Tunsil or more serious transgressors like fiancée-punching former Baltimore Ravens running back Ray Rice or other players who've faced similarly damning domestic accusations like crop top-wearing Cowboy Ezekial Elliott or gun-toting NFL heel Greg Hardy, American sports has no shortage of athlete controversies.
Given the litany of L's taken by our country's supposed sports heroes, we spoke anonymously to a VP of communications in the sports and entertainment field who works directly with some of the biggest athletes in the world to find out how bad press is managed on their side. Although there seems to be a mix of factors that go into whether or not an athlete's career is salvageable following a negative headline-grabbing incident, it's apparent the answer has more to do with forgiveness and how the situation is handled rather than the crime actually committed.
According to our source, once something bad goes down and news hits the web, the next step depends on what's available to the public. If there isn't visual evidence, an athlete is instructed to say nothing and stay low. However, the best approach for almost any situation is to tell the truth. Our executive has stressed the importance of full disclosure to his clients, no matter how difficult or intimate the details might be.
"Get in front of it because everything eventually comes out," he says. In the case of Draymond Green, this probably means switching his story from "I got hacked" to "I hit the wrong button" was the best move he could make. 
Once an athlete has opened up about his or her situation, according to our executive, there are two things that can still prevent them earning a victory in the court of public opinion—a conviction and visual proof.
"I think visuals are the most damning," he says. "To be clear, the only reason why Ray Rice wasn't convicted was because [he and then-fiancée Janay Palmer] got married and your spouse isn't allowed to take the stand against you. So there's a legal loophole, but the proof is right there in the video—he slugged his chick."
[if] You can't keep your dick in your pants, don't send pictures of yourself to your girls on the side.
So, in Rice's case, we all saw the video. In Hardy's case, Deadspin eventually got its hands on the damning pictures. Elliott's girlfriend posted her evidence to Instagram. But convictions and visual proof still may not be enough to bury a career. Broadly put together the Rapey* Report, compiling 44 NFL players that were accused (some repeatedly) of sexual assault, rape, and domestic abuse. The majority of these men still saw playing time and paychecks following these accusations. 
Clearly, there are more than a few men who have come back from allegations of crimes committed against women. Ben Roethlisberger was accused of sexual assault twice, once in 2008 and again 2010. He still remains the Steelers' starting quarterback today. Recent Los Angeles Lakers retiree Kobe Bryant once faced sexual assault charges stemming from a 2003 incident. Our exec pointed out what Kobe and Co. did right, ultimately allowing him to be forgiven.
"It helped that he came out and met [the situation] head-on," he says. "You didn't see like six other women come forward and say, 'Kobe Bryant did that to me.' You didn't hear of any other girls on the side that he had. So, he was able to come out and address the one isolated incident. So, it was a lot less of a scandal and a lot more of a guy who fucked up and cheated on his wife. Then he came out and publicly apologized. He apologized not only to his fans, teammates, coaches, and front office, but he apologized to his wife in a very public way, which is not easy to do. Once that happened, the story was kinda over with in a few days. And it was completely over with once the charges were dropped. He was exonerated at that point."
Another interesting point our executive brings up is the huge role the athlete's market plays in the possible fallout. If a player can avoid their indiscretions being broadcast or landing them in jail, a smaller market can be helpful with privacy.
"Unless you're in New York, L.A., Miami, Chicago maybe; if you aren't in one of those markets and you're not an upper-echelon player, your scandals aren't really going to get out there," he says.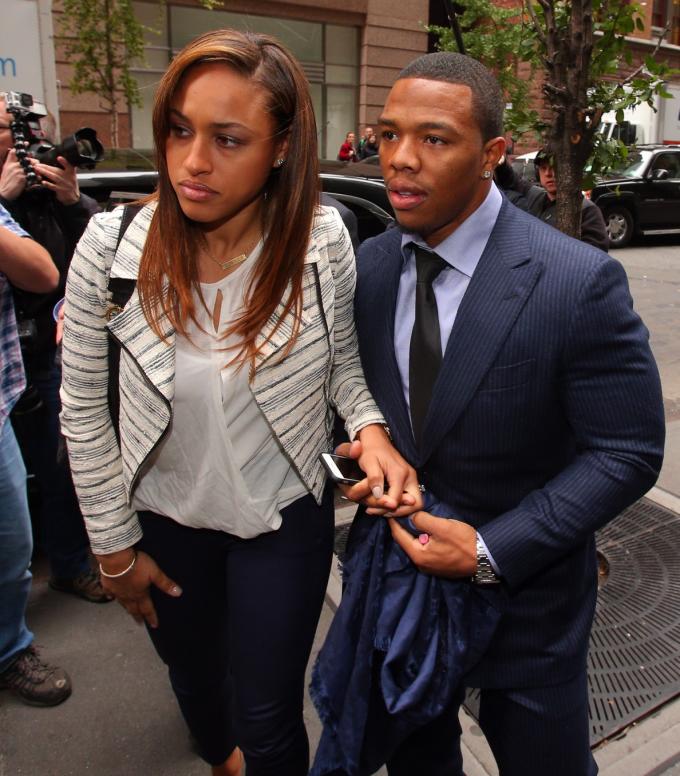 While monitoring a story about a client that included multiple women coming out of the woodwork with screenshots of texts exchanged, 10-plus pages into the player's Google search our executive stumbled across a Tumblr account dedicated to airing out athletes and their penises. Apparently the reason this site hasn't garnered its own press is because it wasn't major athletes in top markets. "There was one for instance, a receiver on the Buffalo Bills [who sent dick pics]. We never heard about it," says the exec. "He was on that Tumblr. It's because he's just the No. 2 receiver on the Buffalo Bills. Who the hell cares?"
No help to Draymond. Being an All-Star in The Bay who played in the NBA Finals and is now on tour with Team USA probably means he's a little too high-profile to get away with a quick dong Snap.
Our source also says saving their careers after something happens isn't the priority, instead opting to proactively educate clients on how to behave now that they're in the public eye. "It's hard to have conversations about other things when you need to get really basic," he says. "Like normal human things like not to beat your wife or don't cheat on your girlfriend. If you are gonna cheat on your girlfriend, you can't handle it. [If] you can't keep your dick in your pants, don't send pictures of yourself to your girls on the side."
For someone like Johnny Manziel, who ranks relatively low on a scale of one to Darren Sharper, our executive still thinks he could enter a substance abuse program or rehab and come back from his endless drunk antics and incidents involving his girlfriend.
It wouldn't be easy, though, considering off-field behavior seems to be holding a little more weight than it has in the past. Certainly a sea change, especially in the NFL where bad behavior has historically been excused as long as players were still productive on the field. If an athlete in 2016 wants to earn sponsorship dollars and stick around their respective league, they should be marketable, a team player, without an entitled attitude, and open to learn from those players who came before them. Basically, don't be a liability. 
More than anything a professional athlete should never put his or herself in a position to get passed over by a team for reasons beyond their skills. These are dream jobs that generally pay extremely well. No need to let a domestic argument, an insensitive meme, or being horny or Snapchat stop those checks from cashing.