What are the first three things that come to mind when you think of Miami? A combination of South Beach, LIV on Sunday, Rick Ross, spring break, and fake booties presumably fall somewhere on your list. You know what doesn't? Sports.
Six years ago, LeBron James announced he was "taking his talents to South Beach" in the over-publicized television special, The Decision. Despite helping bring two championship rings to the city, any talents he exhibited in South Beach were not at all related to basketball. American Airlines Arena is located in downtown Miami, not South Beach. That disparity—one between a humid metropolis and a beach playground—is not one the rest of America often recognizes. When people think Miami, they still think South Beach and partying.
Miami doesn't have fans; it has attendees.
It's no secret that Miami sports fans are not the most loyal or invested supporters. We've all witnessed a nearly empty American Airlines Arena well into the first half of playoff games during the Heat's NBA Finals run from 2011-2014. You can imagine what it looks like during regular season games in less successful years. Miami doesn't have fans; it has attendees.
It's also worth mentioning that every single arena, stadium, and field in Miami has a nightclub in it. Not just a club-level bar, a full-on nightclub, and fans still can't get to goddamn games on time.
Marlins Park has a Clevelander, a second location to the iconic (read: notoriously trashy) South Beach staple complete with a pool and dancers. Not cheerleaders, dancers with routines and, like, sequins and body paint. Sun Life Stadium, the former home of both the Dolphins and Hurricanes had LIV at Sun Life, an extension of the Fontainbleau's nightclub. The club's promoters bussed women into the stadium much like they did to the nightclub. Popular DJs were booked for each game, bottle service was available at pool party-esque cabanas within the club, and it always ended up being a weird combination of what looked like khaki shorts-clad Canes alum and women that sell Fit Tea with their booking info on their Instagram profiles. The New Miami Stadium was supposed to open in time for the Hurricanes' and Dolphins' season openers, but recently it's been reported that it will unlikely be ready. Regardless of when it opens, New Miami Stadium will inevitably have a bigger, better LIV. With $450 million in renovations, how could it not? Lastly, American Airlines Arena has Hyde, which also has a full size location in Las Vegas and Hyde Beach at the SLS Hotel in South Beach, because where else would you want to watch a game besides from a luxury sports bar within the arena where the game is actually being played?
Outside of the places you can go clubbin' and ignore the professional athletes you paid hundreds or thousands of dollars to watch, there is the rest of Miami and its culture. It is a huge international banking hub, so with that comes international money. (You guys have seen Cocaine Cowboys, right?) Further, in addition to regular acts on any given weekend, there are three weekends of EDM music festivals between Miami Music Week, Winter Music Conference, and Ultra Music Festival, all packed into downtown Miami. Then, there's Art Basel and Urban Music Week, which has reported upwards of 400 arrests in one weekend. And as if that wasn't enough to keep would-be sports fans' attention elsewhere, there's 12 months of perfect weather. Sounds great right? Great for never feeling the need to attend a sporting event, ever. Especially considering Miami is full of transplants who—if they are even watching a game—are likely watching their hometown team rather than the one in the city they moved to for its beach lifestyle.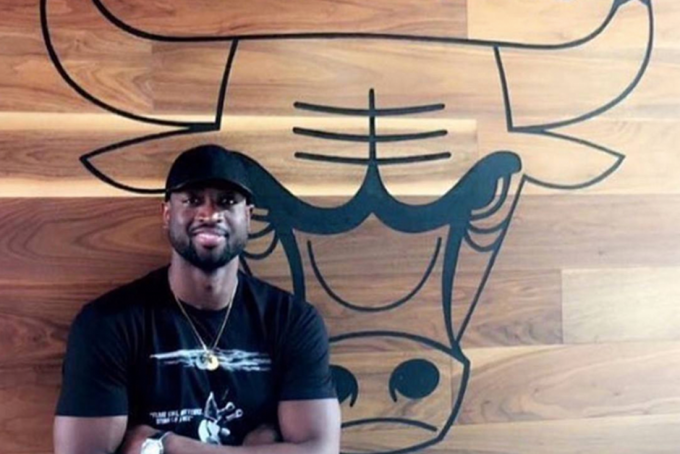 J.R. Smith once said that New York nightlife got the best of him during his time with the Knicks. Can you even imagine what would've happened to that man in Miami? Picture being a young man with an exorbitant income, zero state income tax, a revolving door of international bikini-clad women on vacation, and very few people outside your coach and teammates giving one fuck about how you perform at your job. Playing for Miami seems lit, and it is, but entirely for reasons that have nothing to do with sports. Players are more likely to be embraced for their personality than their play. Reggie Bush went from being part of the Kardashian fam to having a Kim lookalike baby mama. That's what Miami does to you. Miami's beloved and latest departee—Dwyane Wade—went on a "break" from his then-girlfriend now-wife Gabrielle Union, and ended up having a baby with a woman the Internet referred to as a "professional groupie." Transgressions like these are never a surprise in Miami. Not in a city where post-championship celebrations span multiple nightclubs and end in a stripclub made out of a renovated Costco (it's called Tootsies).
Miami is great for the beach. Miami is great to go yachting. Miami is great for nightclubs. Miami is great for stripclubs. Miami is great for pool parties. Miami is even great for partying at a professional sporting event. Miami is just not great for actual sports fandom. Or for any high-level athlete who cares more about his or her game than what's happening on the sidelines.