Someone Found Kevin Durant's Old BlackPlanet Page, and It's Hilarious
Kevin Durant's old BlackPlanet page surfaced online early Monday morning. Complex Original
Image via Complex Original If Kevin Durant wants people to stop digging up dirt from his past, he needs to come out and announce his free agency decision now. Like, right now.
At the moment, everyone is waiting on KD to reveal which team he has decided to play for at the start of next season (Twitter has been trying to guess the team for the last 24 hours). He's expected to reveal his decision sometime Monday on The Players' Tribune, and he has people refreshing the TPT homepage religiously this morning. He also has them searching through old tweets that he has sent out in the past and reposting them on Twitter. Here are just a few of the ancient KD tweets that have surfaced: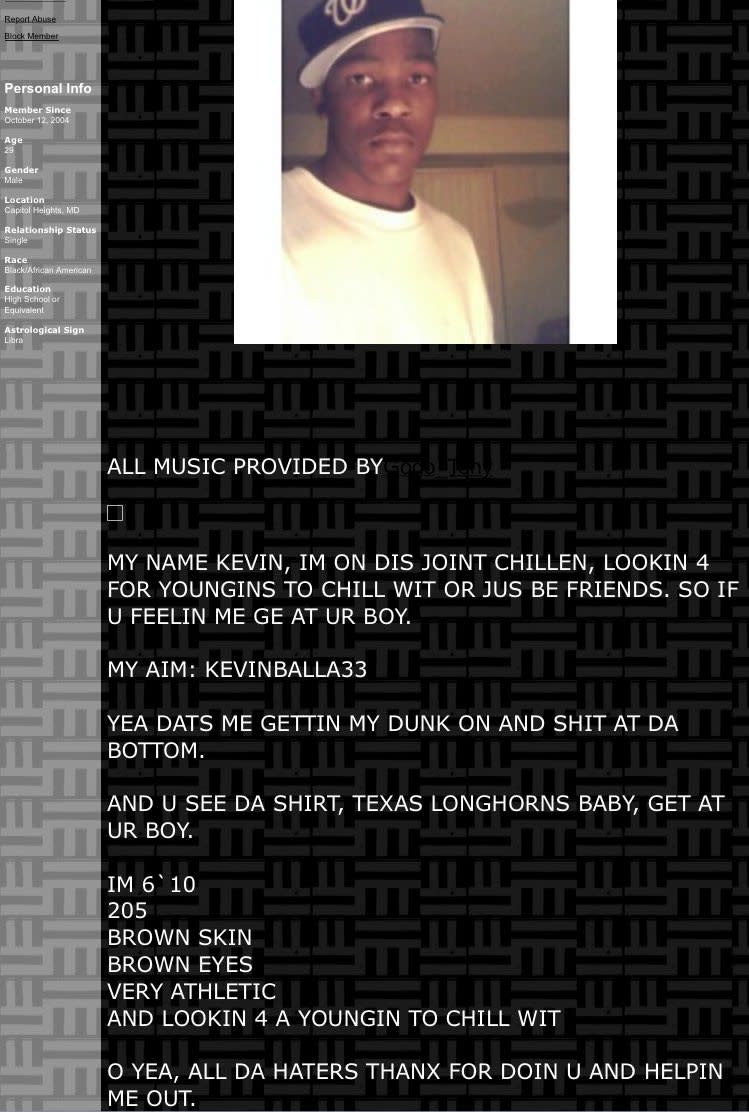 There's also a link to KD's BP page, which, by the way, featured him using the name…"ima_warrior." Welp. And of course, people are loving the fact that: A) KD had a BlackPlanet page, and B) Someone was able to dig it up on his decision day of all days. Here are some of the reactions people have had to his BP page:
What are people going to find next?! Just announce your decision, please, KD!