Media credentials are the shit. They're incredible. They're truly like having a Wonka golden ticket to a sporting event—complete with the feeling that you could get kicked out any minute for stealing Fizzy Lifting Drinks.
We—myself and John Marcelo, one of Complex's social media guys—arrived at Oracle Arena in Oakland a couple hours early in order to record a quick Facebook Live segment and get some photos and video for Snapchat, Twitter, Instagram, etc. For those who have never been to Oracle­­—holy shit is it in the middle of nowhere. Not in the sense that the building is surrounded by corn fields or some other horrifying reality that many people in this country probably deal with every day. In the sense that the most popping food situations in the area are a run-down Jack in the Box and a Denny's with a small trashwater lake hole several feet from the parking lot. Straight desolate.
Oh, the Warriors are moving to a new stadium in San Francisco in 2019? You don't say!
(There are surely fun, nice, historical, and culturally significant areas of Oakland much like there are in any major American city, but the place where perhaps the greatest basketball team in NBA history plays 41-plus times a year ain't it. You can't help but feel for the residents of Oakland. The powers that be are moving their squad to a prettier, more expensive place and there's nothing they can do about it. Very similar to the plot of, like, every movie ever.)
For an older stadium, though, the place doesn't look bad. Typically these heavy brutalist structures are ugly bowls of concrete (like the neighboring O.co Coliseum), but Oracle still looks pretty good both inside and out. Plus, since there aren't any restaurants or bars or places where fun can happen taking up space, there's plenty of parking. Which, one would think, would lead to lots of good-natured tailgating.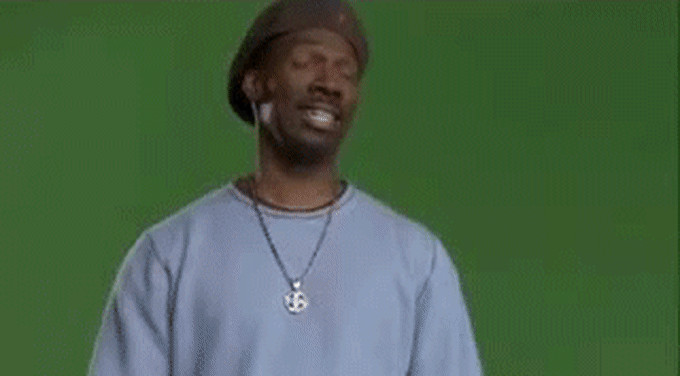 One of the most shocking realizations upon walking up to Oracle two hours before tip-off on a beautiful Sunday afternoon prior to Game 2 of the NBA Finals is the severe lack of tailgating. It's the FINALS. Your team just bested the greatest season Michael Jordan's Bulls ever put together, and all you can muster are two couples playing beer pong and a few cars casually drinking under a tent?
What fucking planet is this?
Maybe it's me. Maybe I grew up in a weirdly obsessed sports city that tailgates too much (do we really need to drink for three hours before every regular-season Phillies game, guys?), but I refuse to accept that is the answer. It's the NBA Finals! It's the weekend! It's 75 and sunny! Your best player is a universally beloved hazel-eyed assassin who ripped the league from the hands of polarizing megastar LeBron James with a smile on his face! You motherfuckers should be TRASHED, burning down Ls in hotboxed SUVs and screaming LET'S GO WARRIORS at nervous passer-bys in Kyrie Irving jerseys.
The Warriors' locker room is funky as hell, folks. ... you'd think a team of this caliber would have like a couple scented candles and a proper ventilation system set up.
Marcelo and I get our credentials from a media trailer set up in the parking lot, and leave the rest of the normals behind as we head for the media entrance. A few wrong turns in the underground catacombs later, we stumble upon several curtained-off "MEDIA ONLY" areas, including a pre-game media buffet. I peek inside before entering, still unsure whether we really belong. Clearly we don't, but since the badges around our necks say otherwise, we go in. I grab a water from a large ice bucket, and look up to realize I'm surrounded by media personalities I've watched since I was a kid. Familiar faces everywhere. Ahmad Rashad! Doris Burke! Famed analytics hater Michael Wilbon is right there, prepping for ESPN duty with a plate of salad and baked beans!
It was then that I realized I am every bit as excited to rub shoulders with famous television reporters as I am to watch Bron Bron get destroyed by the Dubs. Being a sports fan in 2016 is about being into the world around sports and the culture of sports coverage every bit as much as enjoying touchdowns and Steph threes. Hell, many of these people are millionaire celebrities in their own right.
But there's no time to ponder possible thinkpieces or take sneaky pics of Wilbon or wait for Stephen A. Smith to roll through. We have a job to do. Time to hit the court and let off multiple rounds of social media heat.
It appears the roundball fans of the Bay saved their energy for inside the stadium, as tip-off isn't for a while and the building is already considerably loud. Not as loud as the Oracle Arena ushers yelling at us to "KEEP MOVING" while walking the perimeter of the court, but loud nonetheless.
My bad, Warriors fans. I see you were just conserving your energy.
We spot Shaq on the floor paying homage to Muhammad Ali with a black t-shirt with "GOAT" across the front in white letters. We pass Brazilian soccer star Neymar (and his aggressive entourage) who came to see his guy Steph Curry play live. Carlos Santana, who's in the house to perform the national anthem, is briefly stuck in a crowd next to yours truly (and smells wonderful, by the way). There are celebrities A-to-F-list in all directions, and as the pre-game introductions begin, the budding roar of Oracle has fully blossomed. Lights. Fire. Boos. Cheers. This shit is lit.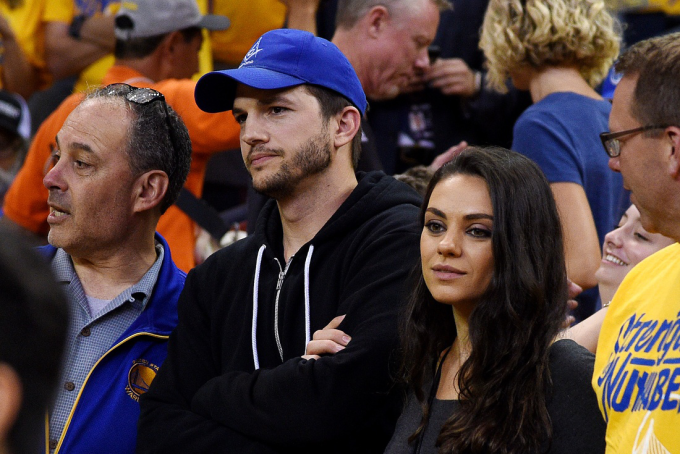 Time for us to head to our seats.
Running back into the tent city-like media area, we notice a giant seating chart board with hundreds of sports outlets' names on them. Marcelo and I feverishly search through the names looking for "COMPLEX MEDIA." Nothing. We look closer, running our fingers down the list as if we're a star high school player trying to figure out who made the final cuts over us. The Undefeated gets two seats!? They just started like two weeks ago!
How can the prestigious Complex Magazine not have seats? We're an institution of the highest journalistic integrity! Have these people never read our piece on How To Beat Kanye West At Basketball? Outrageous!
 J.A. Adande is wearing a suit with Wolf Grey Jordan 3's, which are infinitely cooler than the Aldo sneakers it appears Stephen A. Smith is wearing under his ESPN table.
So, instead of watching Steph and LeBron live, we're stuck in the bowels of Oracle Arena with the other musical chairs losers watching the game on a 42-inch monitor with a 10-second tape delay. Above our heads we hear a tremendous roar from the crowd, and, 10 seconds later on the broadcast, Draymond Green nails a three. This went on for the entire game.
During halftime Marcelo grabs some footage of a disappointed LeBron James walking to the locker room for Snapchat while I scope out what is looking like a promising halftime food spread, since I missed eating earlier. The spread leaves much to be desired. Pro tip: eat when the veteran media people are eating. You won't get another chance.
As the game comes to a close, we notice our fellow seatless friends are no longer in the media area. We search around and notice camera people lining up to get into the Warriors locker room, so we say "fuck it" and decide to check out what a post-finals victory locker room is like. We find out—smelly.
The Warriors' locker room is funky as hell, folks. I'm not sure what I expected really, but you'd think a team of this caliber would have like a couple scented candles and a proper ventilation system set up. The heavy, humid air bombards my senses, making it near impossible for my brain to even register that I'm standing in the center of a room surrounded by naked giants in every direction. The post-game NBA locker room is not the wave.
From there it's onto the press conference room, where we catch Klay joking about this Warriors team being better than his father's Showtime Lakers and Steph playing it cool and saying all the right things. Personally, I'm blown away by how the outlets in the audience continue to ask the same bland questions, knowing damn well he'll answer them as respectfully (and boring) as possible. "Hi, I'm blah blah blah from blah blah blah. Steph, you guys really pulled away in the third quarter, what was it about your focus in that quarter that allowed you to pull away?"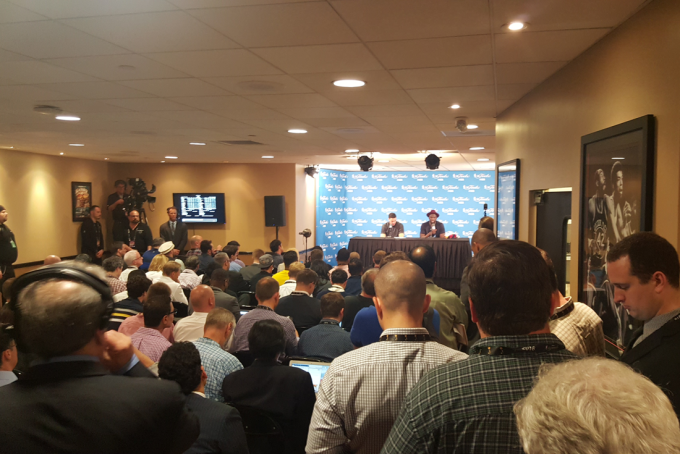 Are you serious, fam? Are these really the questions we're asking this guy? We already know how he's gonna answer that question! At this point I'm furious. It would be more interesting if they literally asked him what he had for breakfast this morning. For a second, I sincerely think about raising my hand to ask about breakfast. I pussy out. Steph and his Under Armour sneakers walk past me on his way out of the press conference. He's way more muscular than you think.
Figuring we'll never have this opportunity again, we head to the court one last time to soak in the floor-level atmosphere. A man walks up to David Aldridge, informing him that his beat-up black roller bag is ripped and asks if he would like him to tape it up for him. Aldridge politely declines because he's real AF. J.A. Adande is wearing a suit with Wolf Grey Jordan 3's, which are infinitely cooler than the Aldo sneakers it appears Stephen A. Smith is wearing under his ESPN table. Budding journalist C.J. McCollum is still here, getting an early feel for his post-NBA career. We start getting looks from several security people wondering why we haven't left yet. Time to dip.
Walking out of Oracle into the night, this desolate part of Oakland now feels like a slightly frightening part of Oakland. As a lifelong east coaster, the closest comparison to this I can muster is the Mr. Krabs meme feeling you get in Atlantic City at 1 a.m. after you take a wrong turn off the main strip. Not the place you wanna be with a backpack filled with expensive equipment.
On the way back to the hotel we notice our favorite Jack in the Box is apparently the place to be with a line of about six or seven cars, and suddenly my spirits are lifted. Maybe this is part of the charm. Maybe not everything has to be hyper clean and corporate. Maybe we should appreciate this time and place for what it is before it's moved to some glossy San Francisco neighborhood and filled with tech nerd bandwagoners.
Wait—is that shady guy on the bike waiting for us to pass him so he can follow us? Nevermind. Forget that last part.