ComplexCon returns to Long Beach Nov. 6 - 7 with hosts J. Balvin and Kristen Noel Crawley, performances by A$AP Rocky and Turnstile, and more shopping and drops.
Secure your spot while tickets last!
In case you haven't noticed, Charles Barkley has never really been a calorie counter. Just take a look at this old photo of him chowing down on some pizza: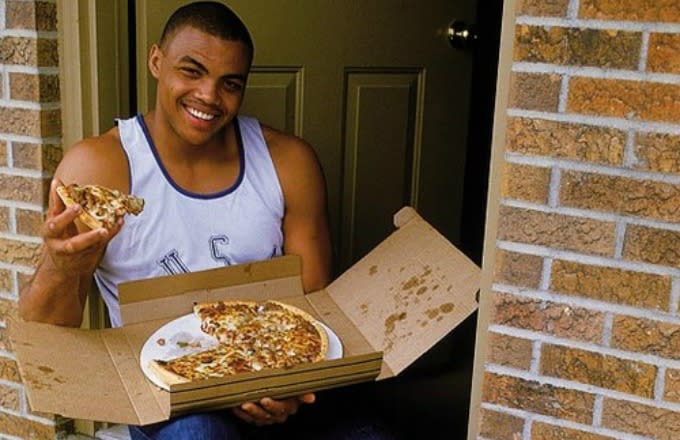 Or this more recent photo of him eating a donut (he got 53 dozen Krispy Kreme donuts for his 53rd birthday in February):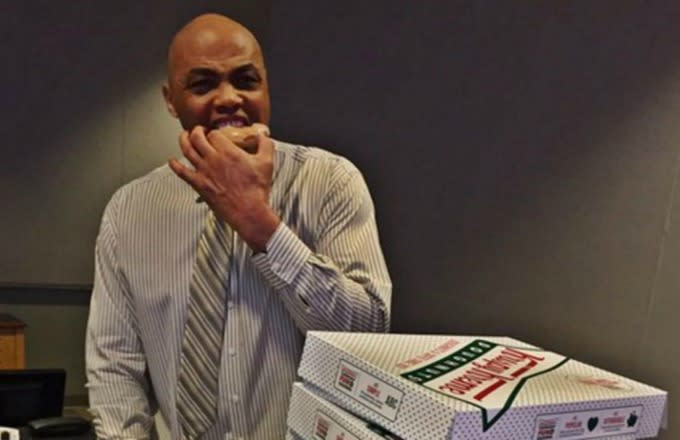 But during his NBA career, the Round Mound of Rebound did keep himself in good shape. There's absolutely no way he could have transformed himself into one of the best power forwards in NBA history if he hadn't. But while speaking with Bill Simmons for the debut episode of Any Given Wednesday, Barkley did admit to allowing himself to pack on the pounds later in his career—and he says he had a very good reason for doing it.
According to a bonus Any Given Wednesday clip that was just released, Barkley was upset because the Rockets reneged on a contract offer they made him during the final season of his 16-year NBA career. They had agreed to give him $12 million to play during the 1999-2000 season, but when Houston brought him his contract, it was only for $8 million. The $4 million difference killed whatever motivation Barkley had left, and he started gaining weight almost immediately.
"The only year that I was fat was my last year in Houston, because they had promised me $12 million," Barkley told Simmons. "When I showed up, the contract was only for $8 million. And I said, 'What happened to my other $4 million?' They said, 'Well, we just decided to keep it.'"
Barkley went on to explain that the $4 million reduction in pay was in addition to another pay cut he had already taken.
"They said, 'We need you to take a pay cut so we can sign Scottie [Pippen],'" Barkley said. "I would love to play with Scottie. They said, 'We'll give you $12 million next year.' So when I showed up the next year, they bring me a contract, and I said, 'This looks like 8.' They're like, 'We're gonna give you $8 million.' And I said, 'What about the other $4 million?' They're like, 'Well, we just changed our mind.'"
In the end, stiffing the Chuckster was probably a bad idea. He played just 20 games that season and averaged just 14.5 points (the second-lowest average of his career). And he apparently ate everything in sight before calling it quits. They should have just paid him.