Jeremy Shockey Puts Warren Sapp on Blast for Bankruptcy
Making it clear there's still beef, ex-NFLer Jeremy Shockey acquired, and then posted, bankruptcy papers addressed to Hall of Famer Warren Sapp. Complex Original
Image via Complex Original Ex-NFL players Jeremy Shockey and Warren Sapp have a long history of beef that continues this Sunday.
But the feud between the fellow Miami Hurricanes alums started a few years back when the New Orlean Saints were in the midst of the Bountygate investigation. Sapp implied that Shockey was the "snitch" who blew the whistle on the scandal that got the Saints head coach Sean Payton suspended for the year (in addition to several assistant coaches) and a handful of players:
He even leveled the charge on the air, which he subsequently apologized for, though he continued to stand by his "source."
Shockey then got revenge when Sapp was arrested for soliciting a prostitute—a charge that caused NFL Networks to fire the former defensive tackle and sports personality.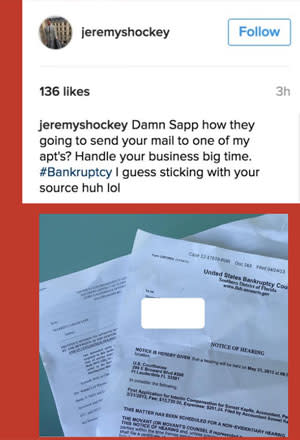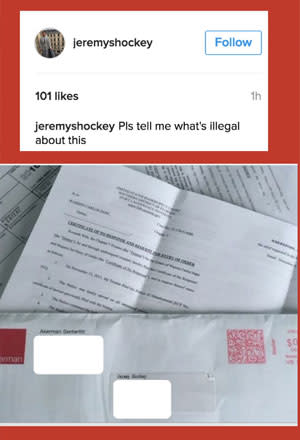 Shockey has since wiped his social media. Still, the posts—and this feud—will live on.