Rob Kardashian is a big Dodgers fan. So he pretty much wears nothing but Dodgers hats: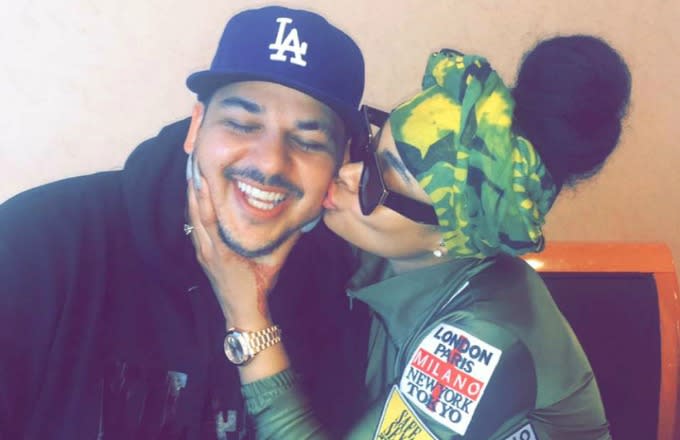 However, during a recent trip to Boston, his fiancée Blac Chyna told him that she was sick and tired of seeing him wear Dodgers hats all the time. So he threw on something different.
"I only wear one hat," Rob told TMZ Sports. "She got sick of it, so I said, 'I'm going to switch it up real quick.'"
Unfortunately, he decided to "switch it up" by wearing a Yankees hat in Red Sox country. And according to Blac Chyna, it almost caused some problems for the couple.
"We almost got beat up in Boston," she told TMZ Sports.
"We was in Boston and I was wearing this hat," Rob added. "It didn't go well."
He picked a hell of a time to put his Dodgers' allegiance to the side, eh? Maybe just stick to the Dodgers hat from now on, man. Or at the very least, pick a different hat that doesn't turn you into a walking target.
Send all complaints, compliments, and tips to sportstips@complex.com.
[via TMZ Sports]