Not to be outdone by the drama of his fellow Philly backfield mate Sam Bradford, Eagles running back Ryan Mathews was accused of cheating this week by Instagram user bunnikay, who (based upon some posts on her page) appears to be his girlfriend. The post relevant to the headline, which was put up either Wednesday night or Thursday morning, started out good (as in the first six to eight words) and then took a sharp turn:
"Ryan Mathews!!! Happy one year anniversary to the biggest lying cheating scumbag I ever met. Hope you have a lovely life with your groupies thanks for the migraine. PHILLY GIRLS LOOK WHOSE ON THE MARKET! Flock to him PLEASE! what a gem."
It shows what appears to be Mathews waiting for a woman, and was followed by several hashtags including #cutehooker. Here's a screenshot since somebody (correctly) predicted it would get erased. We have no idea who took it but it appears ominous all-around: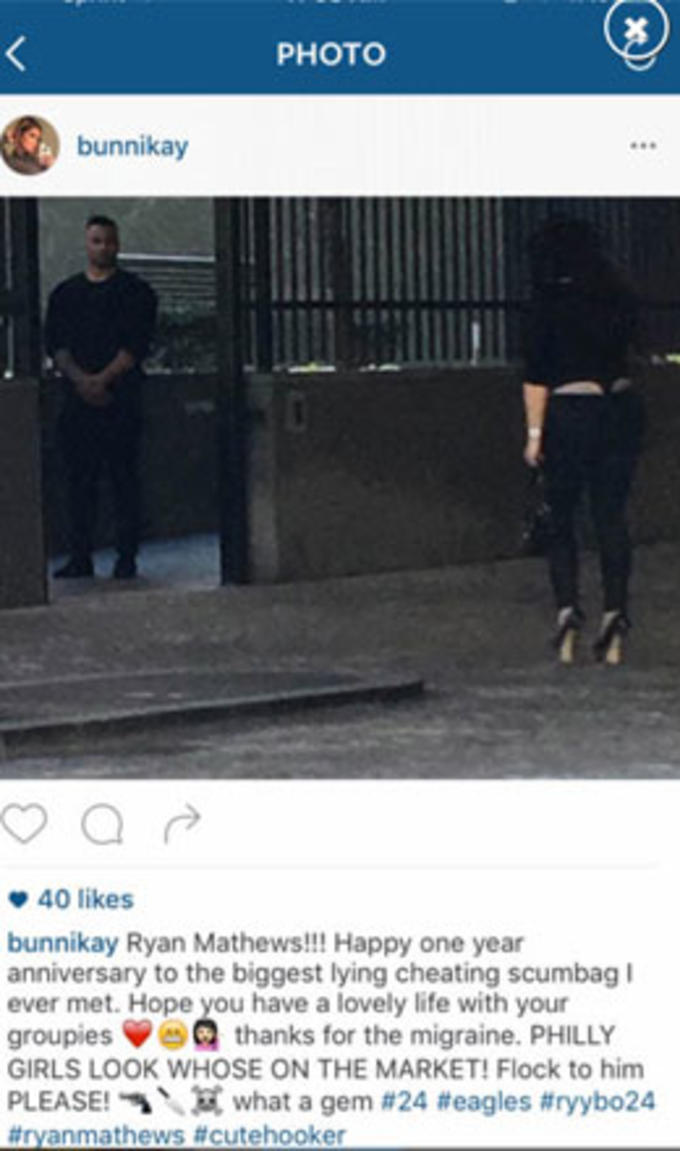 This is the type of public airing of anger that makes you feel lucky you're not famous. If somebody accuses, say, you or me of cheating, thankfully nobody gives a crap.
Later on she used a different post to apologize and called him an "amazing father" and "good lover," both of which are good to know. You could check it out except she made her IG private. So either follow her or take my word for it. The latter option's a lot easier.
Send all complaints, compliments, and tips to sportstips@complex.com
[via NY Post, Crossing Broad]