The IRA
That name might be a joke, but you're kidding yourself if you think that an Irish stable wouldn't happen at some point after McGregor's debut. Of course, the members would be Sheamus (remember, enemies can become the best of friends in the WWE), Finn Balor, Becky Lynch, and Conor McGregor, which is such a weird hodgepodge of personalities and alignments that it just might work. And we know that Becky is (rather conspicuously) recruiting McGregor already:
As long as someone tells Vince McMahon that he's got three of the biggest potential stars in his company (and also Sheamus) on one team, they should rise above stereotypes to create a cohesive unit that, for once, has a reason to exist. Barring that, well, at least it'll end the League of Nations.
Balor Club Mouthpiece
If that's not on the menu, this should 100 percent be. Keeping Finn from the last stable idea, we have the nascent Balor Club, a store brand bastardization of New Japan Pro Wrestling's Bullet Club. If you're not familiar with them, Bullet Club are basically heel foreigners who cause chaos in Japan and on social media. WWE's Balor Club, as of now, is just the eponymous Finn Balor, but it's heavily rumored that his main roster debut will see him ally with his old Japan buddies, Luke Gallows and Karl Anderson. What these three men have in intimidation and in-ring acumen, they lack in microphone skills; Finn especially has been a bit on the dull side as a babyface champion in NXT.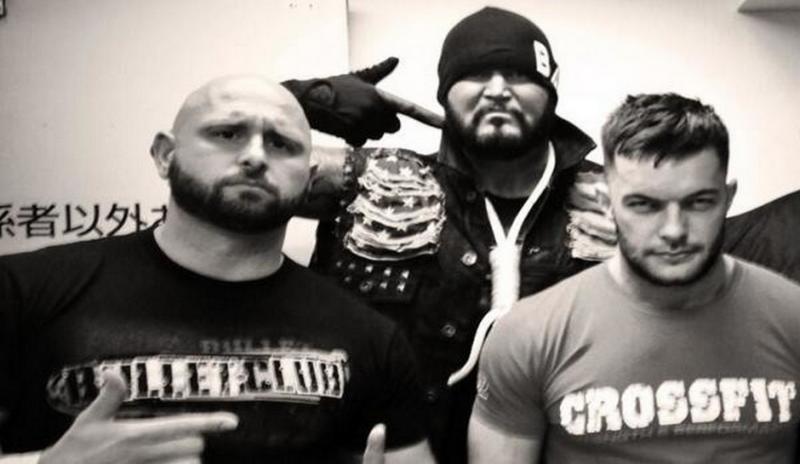 Well, here's where you add McGregor and blow everyone's minds. Not only do you put him at the forefront of a hot stable, but you also help mask everyone's weakness; Conor doesn't need to step into a ring until the situation calls for (and until he's ready backstage), while the other three members get someone to do their heel promos for them. It'd be like The Shield but 100 percent better. And when you're ready to pull the trigger on a babyface McGregor, you can easily have the other three turn on him. Finn vs. McGregor falls just short of a dream match, because it should be a reality match.