Floyd Mayweather spent Valentine's Day exactly how you'd assume Floyd Mayweather would.
Fresh from a UK speaking tour that saw him demand Nando's be provided backstage at every venue, the unbeaten (and retired) pound-for-pound king took a short flight to Amsterdam.
Mayweather decided to rely on his wallet for a Valentine's date.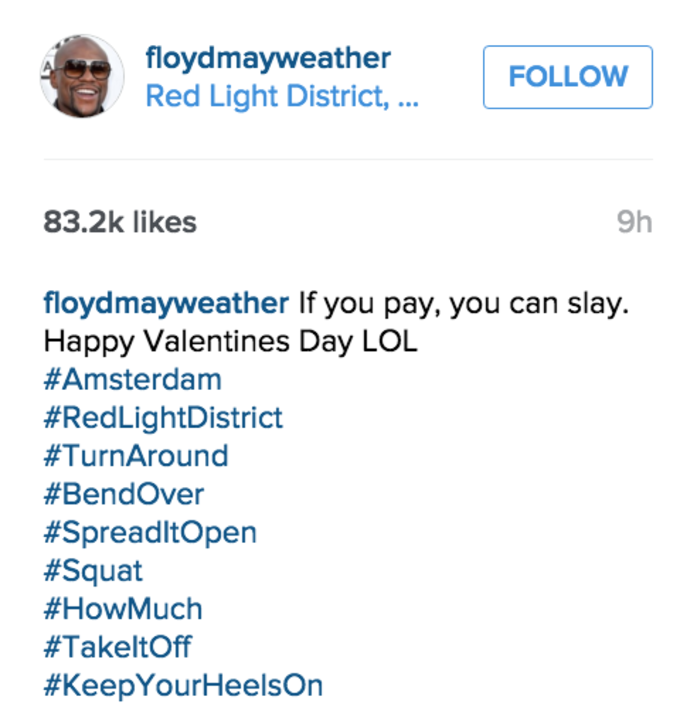 Mayweather has just finished an eight-date tour of UK cities, where fans could pay up to £2,000 to have the privilege of meeting the Money man.
Floyd will never change.
[via Instagram]