One of these is not like the others.   
DeMarcus Cousins is...
A. Intimidating
B. Unpredictable
C. A softie 
Trick question. Because, if you went with "C," you're wrong. Yes, Cousins is a softie! "I wouldn't go that far," Boogie told The Sacramento Bee. "No I am. I really am," he said, with a smile. But then, why does he get a bad rap for being intimidating? We'll just let him explain. 
"I'm an ugly dude," he said. "I really can't help how my face looks. You're just gonna have to take it. Some people like it, some people don't. It's just my face."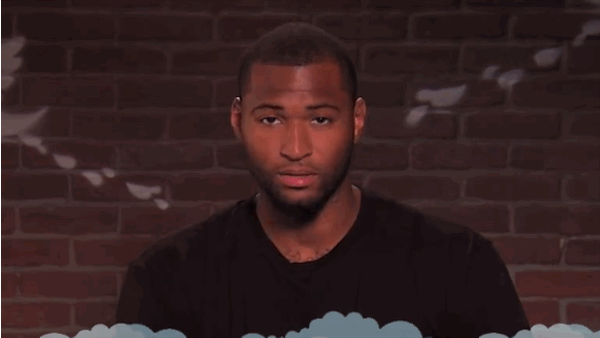 You can't be serious, Cousins! "If I was shorter, I don't think I'd be intimidating," he added. "They'd be like, 'That's a little ugly person.' Because I'm big, intimidating."
Um, alright, Boogie. We're not going to argue over this. And it has nothing to do with being intimidated by you. Because we're not. Okay, maybe a little. 
Send all complaints, compliments, and tips to sportstips@complex.com
[via The Sacramento Bee]