Dillian Whyte might have just talked his way into a rematch with Anthony Joshua.
After being knocked out by the golden boy of the British heavyweight scene in a thrilling fight last December, Whyte has turned his attention to the man who rapped AJ to the ring that night, Stormzy.
The MC caused a huge buzz as he performed 'Shut Up' for Joshua's ring walk and in an interview with iFL TV, Whyte pretty much called him out:
"Listen, if you're from south London you know what the codes are from day one – if he is south, he sticks with south. You don't side with a man from north London.

Listen, Stormzy…he's in it for money and fame. He thought it's a little publicity stunt, he got a bit of money, and obviously, he done what he done.

Stormzy's talking rubbish about 'chat shit, get banged'. You think Stormzy could say that to my face? You think Stormzy could tell me to shut up? Come on, bruv.

I'd knock him out. I'd give him the real one bang and knock him out. Listen, Stormzy wouldn't dare say 'shut up' to my face and that's a fact."
Stormzy was in AJ's corner for his fight with Whyte last month.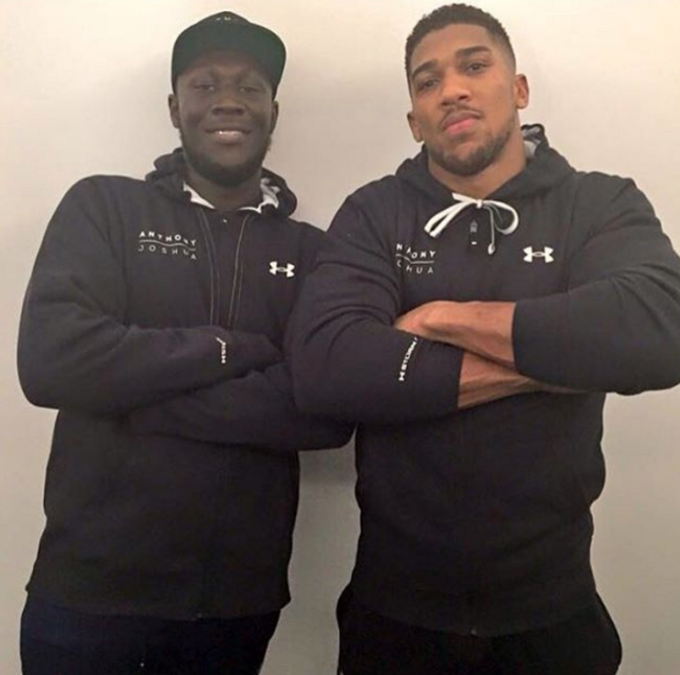 The odds on a rematch – with another Stormzy ring walk performance – just shortened.
[via iFL TV]