WWE owner Vince McMahon still spends as much time in the weights room as the boardroom.
Now 70-years-old, Vince made an increasingly rare appearance on Monday Night Raw this week to act as a 'special guest referee' in the WWE title match between Roman Reigns and Sheamus.
Following a few years out of the limelight, many wondered if Vince still dared to show off the type of physique he had in his prime as a Royal Rumble winner in 1999. 
Vince McMahon is actually in better shape than all of us.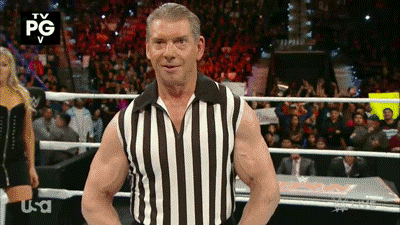 This treads a very fine line between impressive and...unsettling.
Bodybuilding has always been a McMahon passion – he tried (and ultimately failed) to make it a mainstream sports competition with the WBF in the early 1990s – and was a cover star for Muscle and Fitness as recently as last year.
[via SB Nation]