On Sunday, the New England Patriots fell one game short of reaching the Super Bowl for the third time in five years. Now, with the focus is on the Super Bowl 50 matchup between the Denver Broncos and Carolina Panthers, Tom Brady can temporarily fade off into the sunset that is the offseason.
But first, Brady decided to pull out a fresh sheet from his personalized stationery and write a letter to Patriots fans, thanking them for their support, showing love for his teammates and more.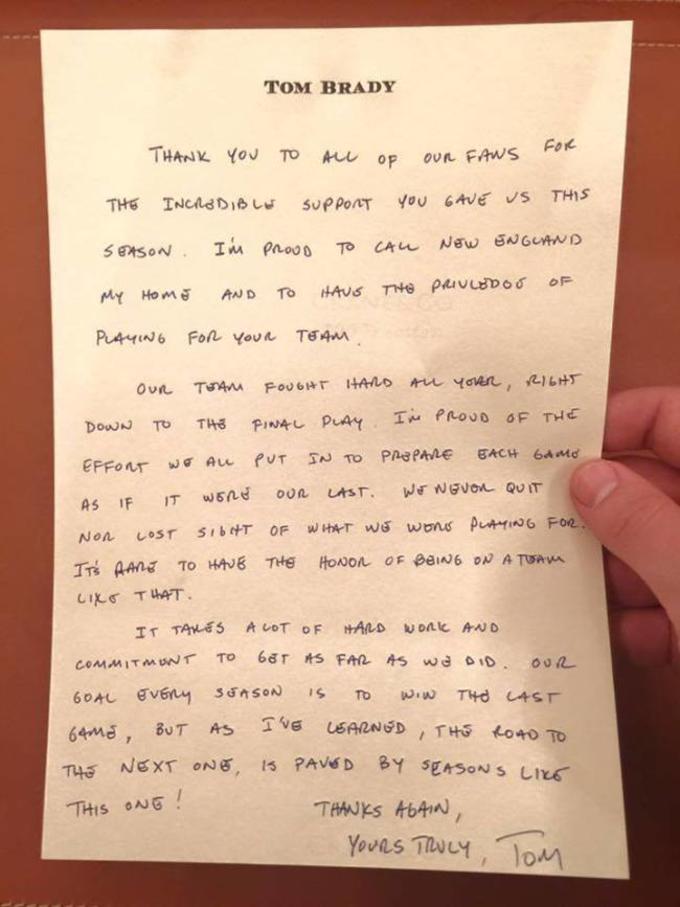 Aww, Tom!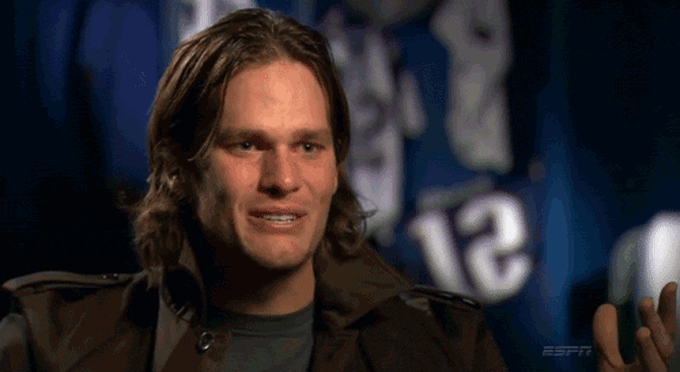 Now, go reward yourself for such a hard-fought season with some of that terrible "comfort food." 
Send all complaints, compliments, and tips to sportstips@complex.com
[via Tom Brady]