There's really no "good" day to post a photo of a gun as a response to a bunch of Twitter critics. But could former NFL player Shaun Smith have picked a worse day to do it?
Early Tuesday, President Obama announced his plan to implement new gun control measures throughout the country. So you would think that Smith would have thought twice before posting a photo of what appeared to be his gun while interacting with some of his followers this afternoon. But…nope. Smith shared his opinion on this weekend's Chiefs/Texans game—and got some pushback from some people. And when he did, he decided to respond to it with a photo of a gun: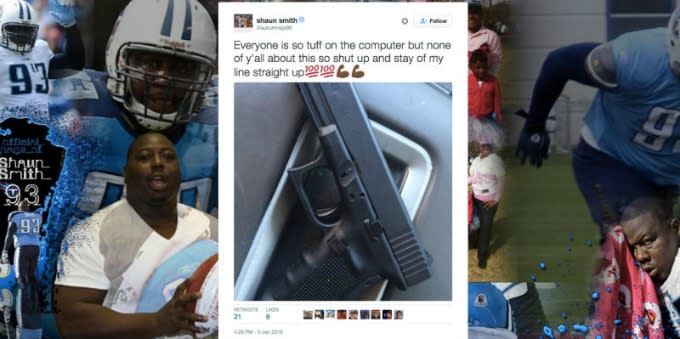 Impeccable timing, man! The only way this could have been any worse is if you had sent out this tweet during President Obama's speech. SMH.
Send all complaints, compliments, and tips to sportstips@complex.com.
[via Deadspin]
RELATED: Most Embarrassing Sports Social Media Fails of 2016