It might be twenty years since Frank Bruno held the world heavyweight title but he still looks like he could go 12 rounds with some of today's contenders.
The 54-year-old Londoner was one of the most successful British heavyweights of the 80s and 90s, winning the WBC belt but losing it to the all-conquering Mike Tyson.
To keep in shape since retiring, Bruno has been working out with another British boxing legend – Ricky Hatton – and he's still got the physique that made him such an imposing heavyweight in his prime.
Bruno has been hitting the pads with Ricky Hatton at his gym.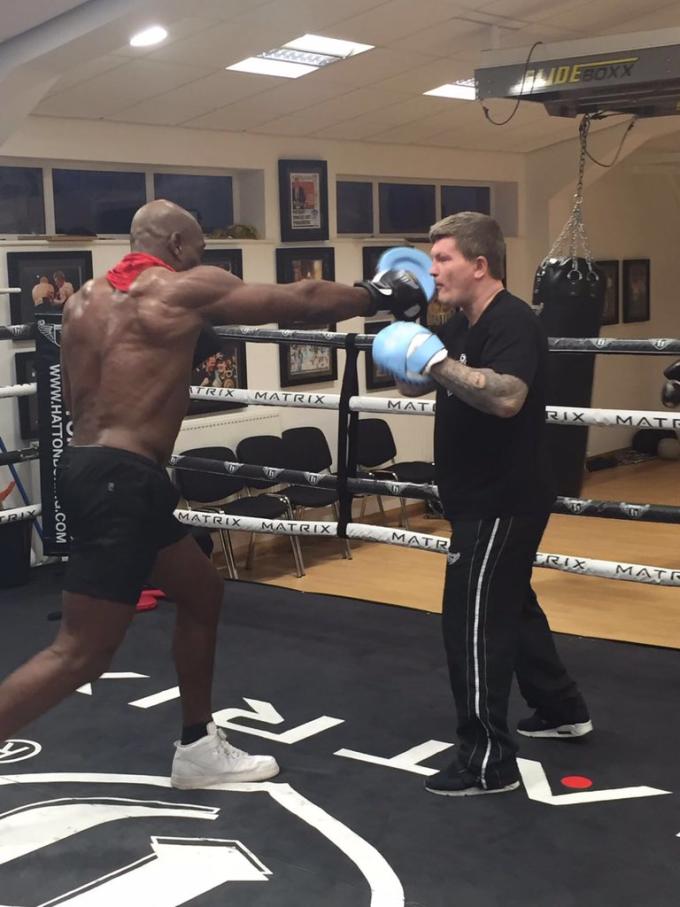 Despite his physique and apparently mobility, there's little chance of Bruno threatening to step back between the ropes for one final shot at glory.
Someone should get him to speak with Nigel Benn and Chris Eubank.
[via Twitter]