Friends and family of a gambling aficionado who recently died set him up at a poker table one last time (at least we hope it's the last time). They also took pictures of the scene, one of which you can see above. You can likely guess which side he's on.
The 31-year-old Puerto Rican man, Henry Rosario Martinez, passed away last week from a lethal combination of alcohol and prescription drugs, then was embalmed and dressed up in Yankees gear, as is the custom. No word on what Martinez's hand was. Our best guess is a pair of Aces and eights.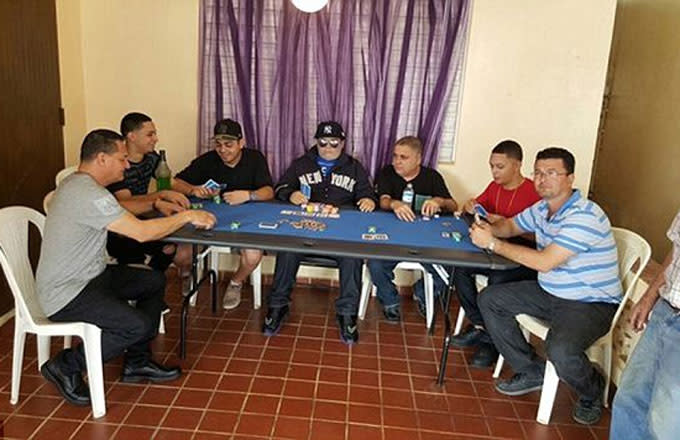 Also, good luck making heads or tails of that poker face.
[via Daily Mail]
Send all complaints, compliments, and tips to sportstips@complex.com