NFL Players Can Go See 'Concussion' for Free
Now there's no excuse not to see it.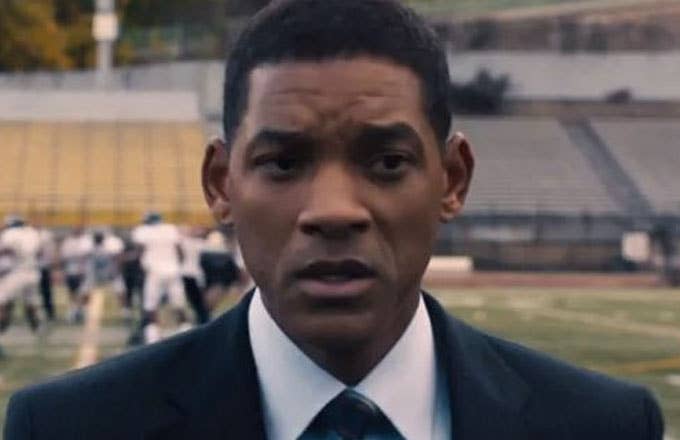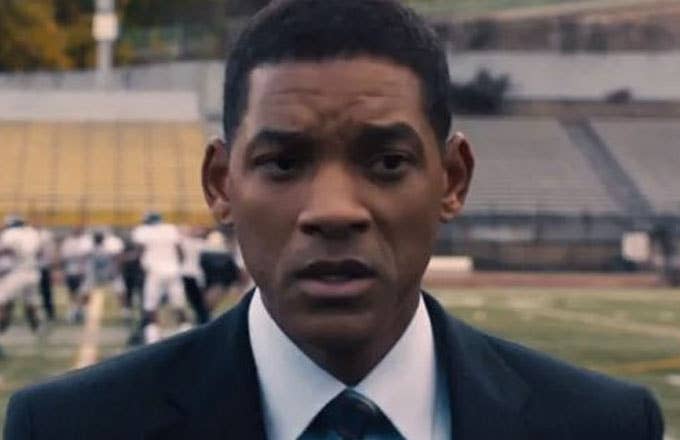 Sony Pictures is allowing all current and former NFL players (as well as their families) to attend a screening of Concussion for free, so now there's really no excuse for them not to go see it. If they show their NFLPA cards they'll have their tickets comped as a special thanks from the picture studio to the men whose serious brain problems helped spur the movie. Said producers Ridley and Giannina Scott:
"This is a movie for the players, so we wanted to give them a chance to see it before its nationwide release and free admission during its run in theaters … The movie is so inspiring – Will Smith gives one of the best performances of his career as Dr. Bennet Omalu, a man who shined a light on the truth. The odds were stacked against him, but he had the truth on his side, and now, his discovery is all anyone's talking about. We think the players will enjoy watching this movie about Dr. Omalu's incredible courage – courage that changed the game."
Jets Pro Bowl cornerback Darrelle Revis, who already saw the film, discussed the sobering effects of it, saying that it "hits home pretty hard [and] it makes you think about other things," before adding "but at the same time, I think I've still got a lot of football to play." This is to say that it possibly didn't hit home quite hard enough.
You too can go catch the film starting this Friday (a.k.a. Christmas). Though you'll, unfortunately, have to reach into your own less substantial wallet to do so.
[via Hollywood Reporter]
Send all complaints, compliments, and tips to sportstips@complex.com