On Sunday, before the Browns took on the 49ers, some guy got Johnny Manziel to deface a $100 bill: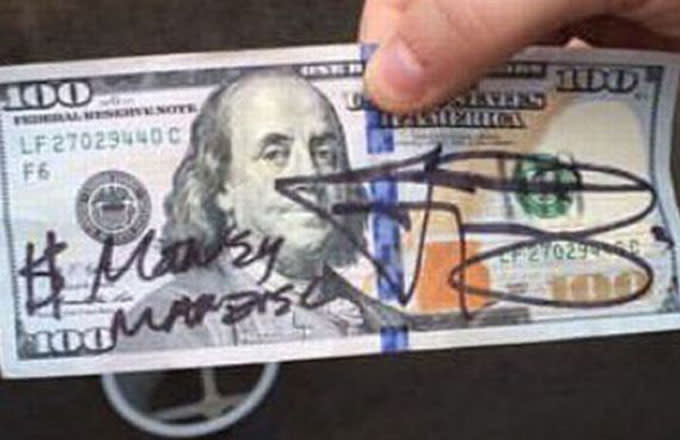 On the surface it appeared like he just ruined 100 bucks, but it turns out he may've actually multiplied its value by 10 (or more). That guy, Caleb Leach of Columbus, Ohio, has reportedly been offered a grand by crazy people and/or internet trolls. Earlier today, in a phone interview, Leach told ESPN "We've had offers up to $1,000 for it on social media, but we don't know if they're legit. We've heard from some auction memorabilia people, too," he later added "But I think we're going to hang on to it and see what it's worth."
Leach's reasoning for choosing the bill came by accident, due to a desire to preserve his headwear "I had a new hat and I didn't want him to sign a new hat." Instead he wisely chose something that could've bought him four-to-five new hats. And now possibly 40 to 50.
[via ESPN]
Send all complaints, compliments, and tips to sportstips@complex.comkl