If you have watched a Houston Rockets game this season, then you've seen James Harden take off plays on defense once, twice, or for a majority of the contest. But, just in case you don't know what we're talking about, here's an example. 
Here's another one. 
While playing lax defense is nothing new for Harden, it has been especially hard to ignore this year. After all, did you see that above GIF? So, what's going on with the Rockets star guard? Thanks to ESPN staff writer Calvin Watkins, The Bearded One has provided us with an explanation. Correction, correction: "explanation." 
"Playing those amount of minutes (39.7) your going to have some lapses, some mistakes. I try not to worry about them. I try to give my all on both ends of the floor and I live with the results."
Harden is playing a lot of minutes, but that's really the only reason why his defense has been so atrocious this year? Let's think about it...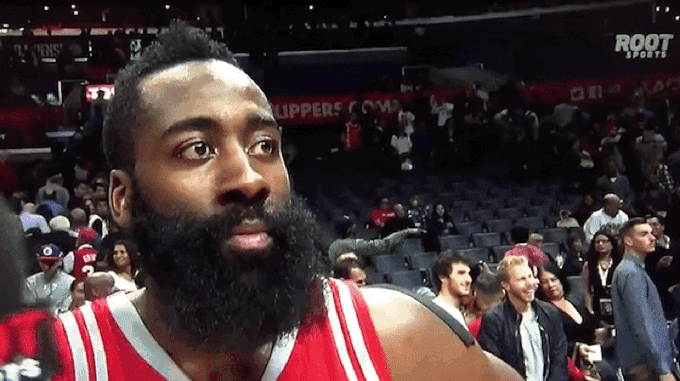 Send all complaints, compliments, and tips to sportstips@complex.com
[via Eye On Basketball]