The Rockets stunned the NBA world yesterday when they decided to part ways with their head coach Kevin McHale after the team's slow start to the season. And while McHale hasn't had anything negative to say about his now-former team—yet—his wife just took to her Twitter account to reveal that she is not happy with the way things ended in Houston.
She started things off a few hours ago by taking aim at the Kardashians: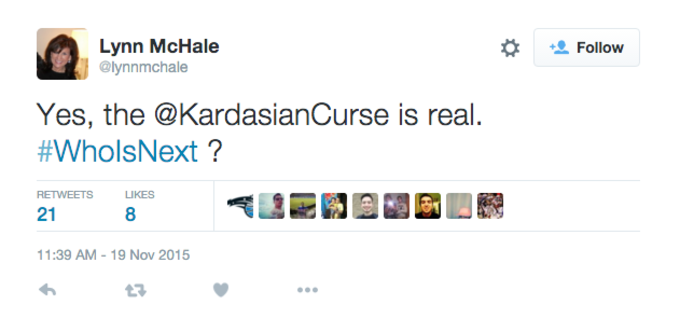 She then retweeted something that the @NOTSportsCenter account sent out and, in doing so, took aim at James Harden: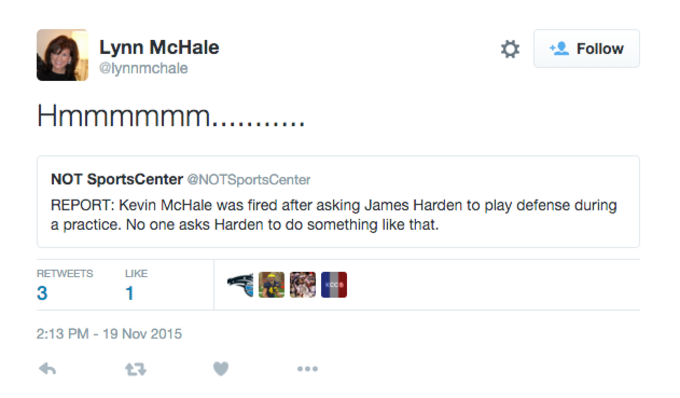 And she finished things by letting off one more shot at Rockets general manager Daryl Morey: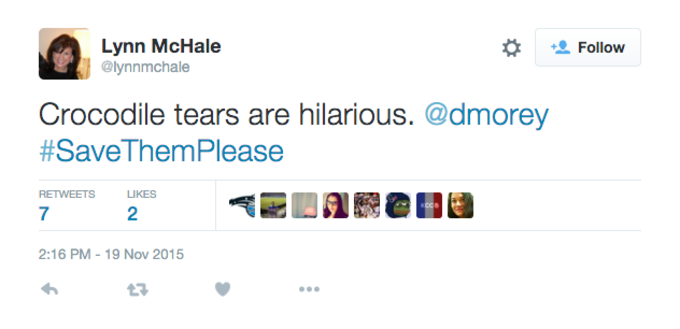 Somehow, Lil B escaped her wrath. But we're guessing that was on purpose. The Kardashian curse is one thing, but the Based God Curse? Yeah, she doesn't want that following her and her husband to their next destination.
Send all complaints, compliments, and tips to sportstips@complex.com.
[via The Big Lead]