When most NBA owners win the Larry O'Brien Trophy, they hold it up for their fans to see it, pass it on to their players, and then wait until they're finished with it before displaying it back at their home arena. Not Warriors owner Joe Lacob.
He made a promise—to himself, we're presuming—that, if Golden State won the NBA title, he would bring the trophy into the bed that he shares with his longtime fiancée Nicole Curran (pictured above) and sleep with it. And after the Warriors pulled it off and won the 'chip, he made good on his promise and brought the trophy to the bedroom. What he did with the trophy next, we'll (thankfully!) never know.
"I'll leave it to the imagination," he told Haute Living during a recent interview. "We had a lot of fun with it."
Let us say what we're all thinking: EWWWWWWW. Doesn't he realize where that thing has been?!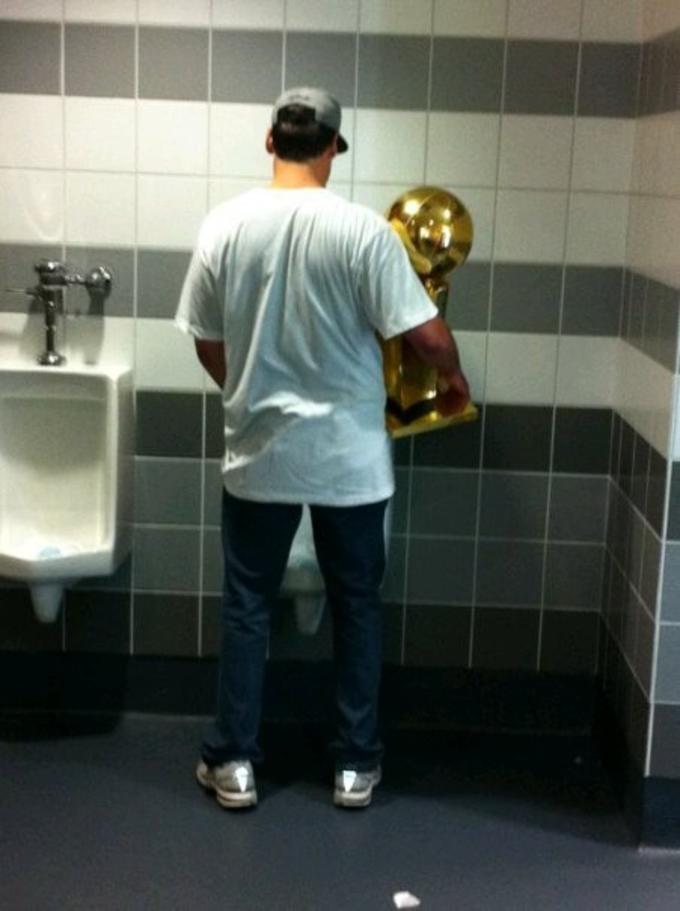 Also: Does anyone actually still want to win that trophy this season after hearing what Lacob did with it?! You can read the rest of Haute Living's feature on Lacob here.
Send all complaints, compliments, and tips to sportstips@complex.com.
[via Haute Living]