It's all too easy to characterise David Haye as a dog whose bark was always a bit greater than his bite, following the infamous 'little toe injury' that deflated his hopes of conquering Wladimir Klitschko to unify the heavyweight divison.
That fateful night in 2011 has cast a shadow on Haye ever since, which does a disservice to his rightful status as one of the best British boxers of his generation. He became his county's first world heavyweight champion since Lennox Lewis when he dethroned 7 ft Nikolai Valuev in 2009, which is a feat that's even more remarkable when you remember that Haye stepped up a weight class to do it.
Having not fought in over three years as a result of a career-threatening shoulder injury, David Haye's renewed campaign to conquer the heavyweight divison begins on January 16th with a fight against Mark De Mori, who hasn't lost in ten years. If successful, Haye's return will further spark a rejuvinated heavyweight division in Britain and dream domestic dust-ups featuring the likes of Tyson Fury, Anthony Joshua and Dillian Whyte are already being fantasy booked.
The Hayemaker joined Complex minutes after he announced his comeback to the record straight on his injury issues, the age-old boxing vs MMA debate and what he really thinks of Tyson Fury.
Interview: Corey Pellatt
It's been a minute since you've been in pre-fight mode, how much have you missed this?
I wouldn't say it's a buzz but it's nice to have the media out and interested in my comeback, you know. It's been a long time since I've had this much support and interest in what I've been doing. Most of the stuff I've been doing hasn't been boxing related of late but the heavyweight championship looms and this is a great time for the heavyweight division – particularly in Britain, we've got some great young guns blasting away.
Dillian Whyte and Anthony Joshua are both looking fantastic, answering all the questions, and now these guys are fighting in December so that's gonna be a good test to see who the best young gun is in Britain. I'm the old gun, 35, and in the time I've been out of the ring these guys have had whole careers.
There was a stage when the world thought you'd never be able to fight again. Given the severity of your injuries, have you had to change the way you work in the gym?
I've really had to adapt and do a lot of new stuff, new training techniques that keep me injury-free. I've read a lot of interviews with Bernard Hopkins, he's 50-years-old, and still fighting at the top level. He puts that down to the type of training that he does – it's not how hard you train, it's the type of training you do. You need to save the real hard stuff for the fights; otherwise you're getting injured. I'm training a lot smarter and making sure I'm in constantly good shape as opposed to boiling down a lot of weight, which some fighters have to do to get ready for a fight. I'm in condition; I've just got to train for a tactical battle.
You've moved gym recently and you're now training with Shane McGuigan – where Carl Frampton is a world champion – how's that been for you?
I watch him and I learn a lot of stuff from him, because he's a lot smaller than myself – he weights about half of what I weigh – his punch volume is a lot higher, so when I get in there it stays with me. If you sit around listening to Busta Rhymes rap, you're talk quickly and get used to that speed…I've tried to bring that back into my game. The volume of my punches within one combination is a lot higher than it used to be so if I can apply that into fights, I think I'll be unstoppable.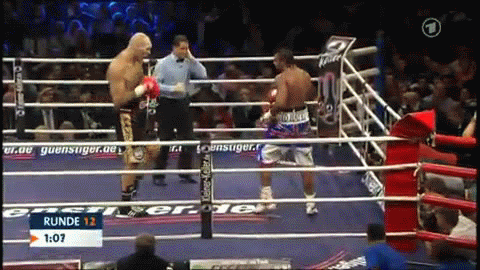 We're right at the start of your journey back to heavyweight dominance but have you put a timescale on where you'd like to be in this quest and when?
No I haven't, I've not put any unnecessary pressure on myself and said 'I'll do it in 18 months' or 'I'll do it in two years'.  Nothing happens if Mark De Mori doesn't get beat and beat in good style. He's ranked number 10 by the WBA – Wladimir Klitschko is the super champion, Ruslan Chagaev is another guy with a belt. It's interesting times.
We've got Klitschko and Fury happening this weekend and if Tyson Fury somehow manages to do the impossible, then you've got that big fight. There's so many good fights out there – Deontay Wilder in the States is another one – it's a good time for heavyweight boxing.
You've previously said there's a bad vibe around Tyson Fury and you wouldn't want to sign to fight him again…
Unless he wins that fight with Klitschko, I'm not interested. If he wins it, he's the man and I've got to beat the man to be the man. If he doesn't, he's just a guy who talks a lot and loses when it comes to the crunch.
In the run up to their flight, they've both mentioned you a lot and Klitschko says he made you a "better person"…
There was never anything to really fear from Tyson Fury but did Wladimir make me a better person? I think he could have done. He didn't make me a better person by beating me but the fact he beat me, the fact it was such a high profile loss for me, it made me re-evaluate things. I've definitely grown up since then, I'm 35-years-old now and I was 30 when I fought him, a lot happens in five years. I'm a better fighter now than I was then.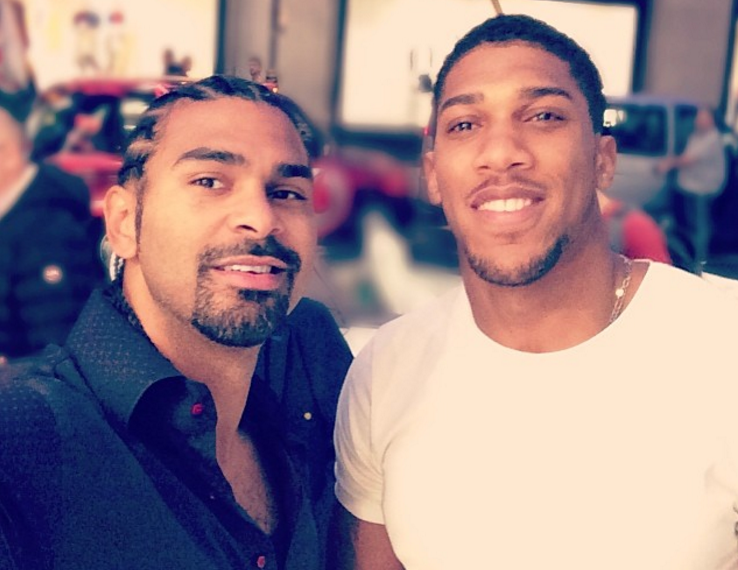 The one fight that always gets casual fans interested is the talk of you and Anthony Joshua one day facing off, what's your perspective on that?
He needs to focus on his fight with Dillian Whyte first but him and I is a natural fight to make. Whether it's for a world title or an eliminator for a world title, that's a big fight! He might be the champion before I get there, he's on a real steep trajectory, Deontay Wilder might say for his next fight he wants Joshua – it's very interesting and I see Haye Vs Joshua as a given, if we keep winning. Our paths will cross for sure.
Away from the ring, you presented an award at the MOBOs recently, how was that?
Yeah, it was really good. I did it with Labrinth and we gave an award to Ella Eyre for the second year in a row, I told her I must be a good luck charm.
Did you have any encounters there that sparked an idea for new walk-on music?
Yeah but I can't really talk about it yet. There's something very interesting happening for the walk on – you must have been talking to someone, right?
No but now I'll have to ask around! Looking through your Instagram a while back, you posed your followers a question about whether you could make it as an MMA fighter – do you think you could?
If I'd started doing MMA from when I was 10-years-old, I'd have dedicated my life to it and I'd have been a success in it. I've always been destined to do something physical where speed, athleticism and agility is a big part of it. MMA is definitely that but I'm too long in the tooth to be rolling around in the cage now…
Back to Tyson Fury again, he said he'd dominate UFC's ex-heavyweight champion Cain Velasquez in a fight – you're not ignorant enough to make that sort of claim?
He just says stuff, I actually know what it takes. I've studied martial arts and I understand the nuances of it and I know that for me to have any chance, I'd have to dedicate three or four years solely doing that and nothing else…and even then it might not happen.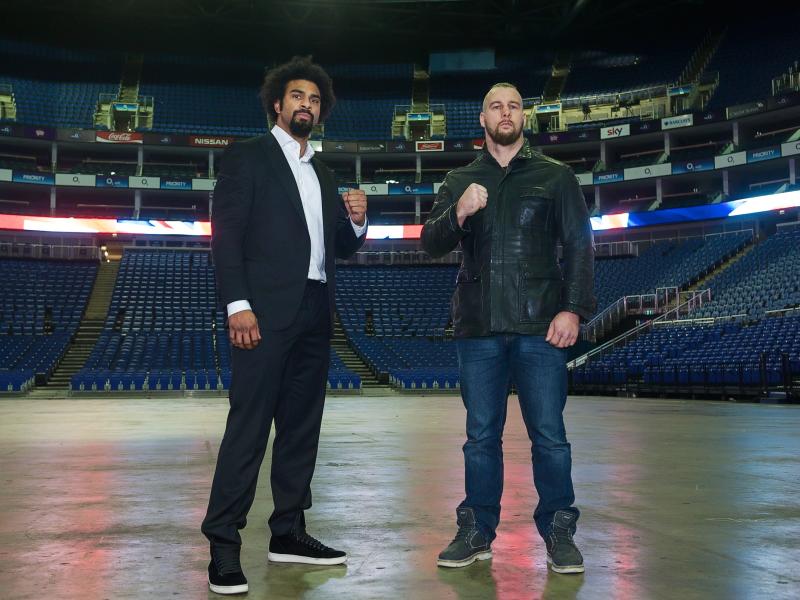 David Haye takes on Mark de Mori at The O2 on January 16, for tickets visit axs.com. Follow @mrdavidhaye for more information. #HayemakerIsBack