Does the idea of getting engaged at a live WWE event sound about as unromantic as possible to you? Well, believe it or not, quite a few people have actually done it in the past. And last night, another couple added their names to the list by getting engaged in the middle of Raw at Allstate Arena in Chicago. The fan who popped the question brought a sign that said, "SHE SAID YES," on it and everything: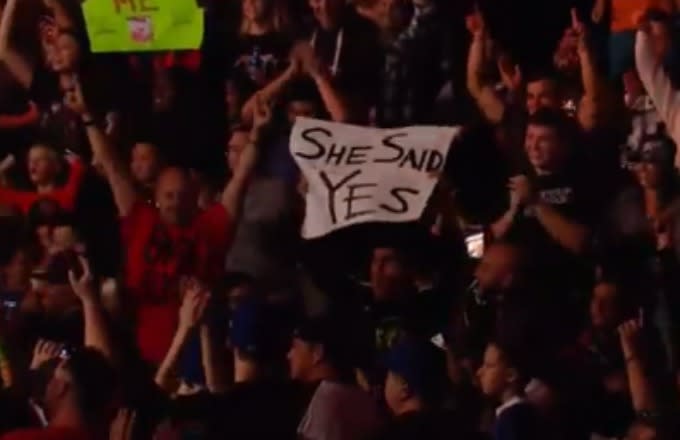 That turned out to be a good decision, too, because during John Cena's match against Dolph Ziggler for the U.S. Championship, Cena saw the sign, stopped what he was doing, and took a few seconds to acknowledge the happy couple.
"Congratulations, good sir!" Cena yelled.
Check it out in the clip above. How many other people are going to get engaged at WWE events now?
Send all complaints, compliments, and tips to sportstips@complex.com.
[via Uproxx]