Ronaldinho will do anything to please his fans.
The Brazil legend posed for what is arguably the most depressing selfie of all-time last week – because it came just minutes after Ronaldinho had crashed his car into a ditch at the side of the road.
The 35-year-old former FIFA World Player of the Year crashed his 4x4 in Brazil just days his playing contract at Fluminense was terminated by mutal agreement.
We can't blame Ronaldinho for not wanting to smile.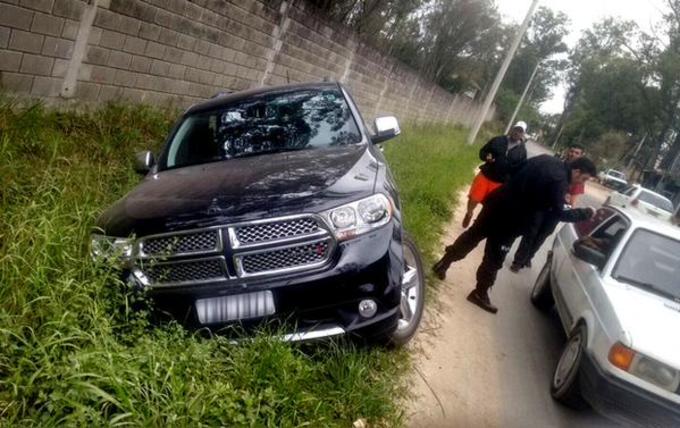 Thanfully, there were no injuries in the incident.
[via Jack Lang on Twitter]