For starry-eyed fans worldwide, winning the Premier League title on FIFA 16 is as close as any of us are ever going to get to living out our childhood dream.
Obviously, that isn't the case for those who make a living by parading their talents in front of the TV cameras every weekend for Super Sunday. It's probably easy to think that most professional footballers aren't that interested in going home after a game and choosing to relax by re-enacting their day's work on FIFA 16 – but thanks to the goldfish bowls of Instagram and Twitter, we know there's actually a decent level of FIFA fandom in modern Premier League dressing rooms.
But does their day-to-day experience of professional football impact the way they play football video games? Do they sign their mates on career mode for a bit of a laugh? Do some players put more effort into Ultimate Team than they do on the training ground?
We headed down to the FIFA 16 Celebrity Cup at the Gfinity Arena in Fulham Broadway last week to hear what Premier League players including Kyle Walker, Nathanciel Clyne and Ashley Williams actually think about the latest rendition of EA SPORTS' biggest hit.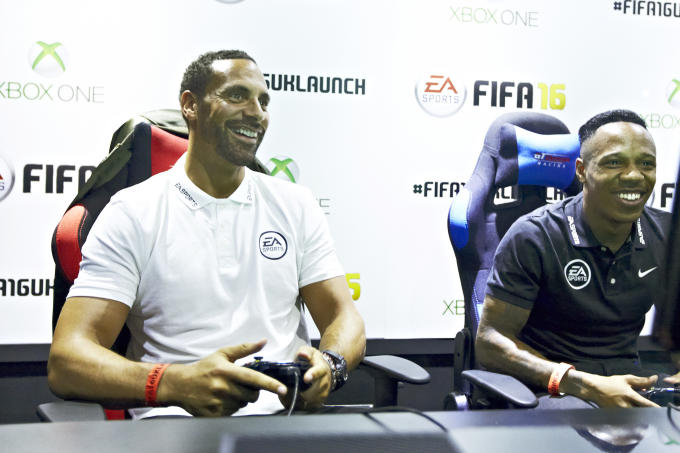 Who's the player you know that's most likely to get a bout of FIFA rage?
Jason Puncheon: Wilfried Zaha. He takes his FIFA very seriously and doesn't like to lose. If he does lose, it's the controller's fault.
Rio Ferdinand: I used to be up there when I played when I was younger, but Wayne Rooney definitely…crazy. We've been known to have to go to the shop for a new controller a few times.
Nathaniel Clyne: I'm up there.
Kyle Walker: I'd probably go for Andros Townsend. He doesn't like losing at anything so he's been one to break a few controllers.
Ashley Williams: I'd say Neil Taylor. When we're in the Welsh camp he's always shouting out of his room and he thinks he's a lot better than he is – he's always pulling the controller out and turning it off, having a tantrum and stuff.​
In the modern dressing room, how many players are truly FIFA addicts?
JP: I'd say there's quite a few, actually – it all goes be age. We've got a lot of young lads in our team and I'd say there's between eight and ten who play it a lot.​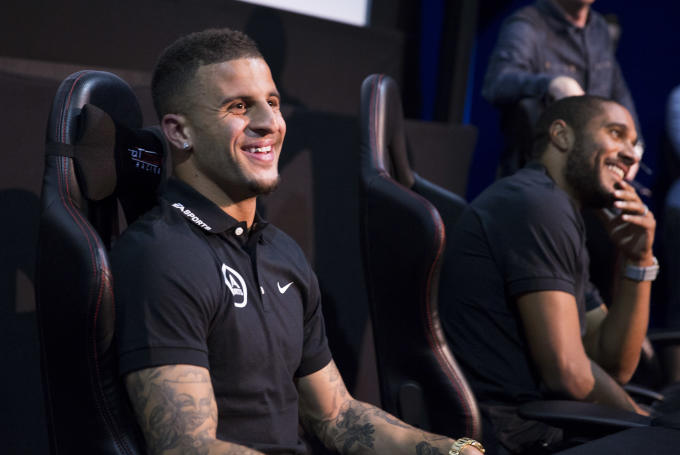 Who's the best FIFA player in your dressing room?
NC: Jose Enrique. He loves FIFA. He's always offering people to play against him but nobody wants to. I am not sure if I am better than him. It is always close.
KW: Until this I thought I was up there but I'm going to back on that now. Nacer Chadli at Tottenham fancies himself a lot, so I'll put him up there.
JP: Zaha, I'd still say he's the best – I know it sounds like a contradiction and he doesn't like losing, but Wilf is the best. 
AW: Kyle Naughton or Jack Cork probably, they always take their console with them on away trips and always play it.
And the worst?
KW: I'd probably say Kyle Naughton from being at Tottenham but now he's the best at Swansea? Also me now, seen as I've lost to someone who's very, very bad [Ashley Williams]!
JP: Probably Dwight Gayle.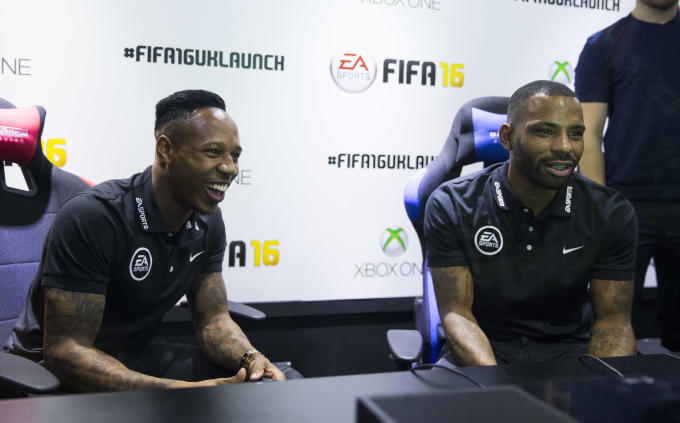 How well does this year's edition of FIFA recreate the experience of modern football?
JP: I think it feels real, it's hard to find pockets of space and little mistakes get punished.
KW: I think it's getting better each year. Last year relied a lot on the pace of the players, this year it's about being good at the game. 
AW: I think the main thing is it looks great, too. It's really realistic and the way the players move resembles football really well.
If you could choose anyone from the Premier League to be in your FIFA Ultimate Team, who would it be?
JP: I think Martial just because of the start he's made at United.
KW: I'd have to say Hazard. He's got great pace and can finish a ball, I think that's what I need.
AW: I'd go for Diego Costa to try and rough up the defenders a little built.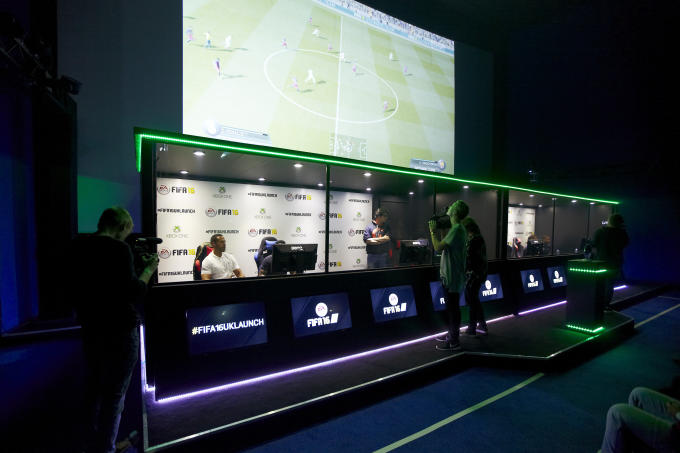 In FIFA 16 terms, who are you backing: Messi or Ronaldo?
AW: Messi.
KW: Ronaldo.
JP: Messi, hands down – Ronaldo just wasn't playing.
The players were competing in the FIFA 16 Celebrity Cup at the launch of EA SPORTS FIFA 16, out NOW on Xbox One, PlayStation 4, and all other formats.