Lewis Hamilton wants to be more than a racing driver.
The Formula One world champion has already made his intentions clear in wanting to be the UK's next R&B sensation but now he's added another layer to his character – Hamilton might be able to make it as a professional wrestler.
He swapped the tarmac for the canvas of a wrestling ring in Mexico last night, facing off against ex-WWE star Mistico in a short exhibition bout. Hamilton picked up the win with a crossbody off the ropes.
PUMA wanted to show Lewis Hamilton the best of Mexican culture.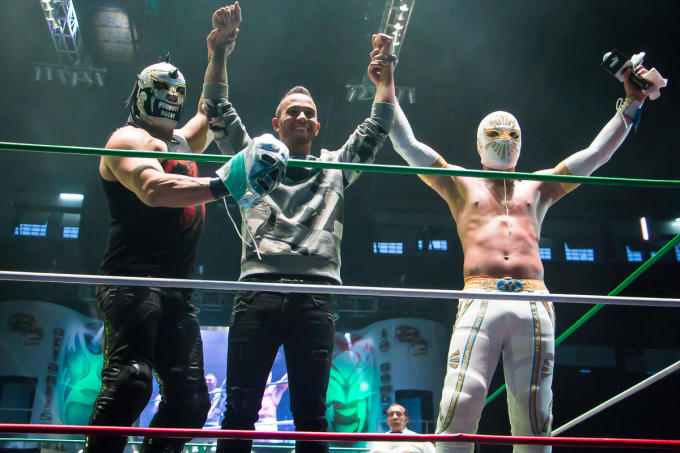 The event served as a warm up for the Mexican Grand Prix, which is returning to the country after a 23-year absence.
[via PUMA]