Conor McGregor isn't always the pantomime villain he's made out to be.
The UFC interim featherweight champion has carved a career out of being just as deadly with a microphone in his hands as he is in the Octagon, which means he's picked up a habit of pissing people off (just ask Jose Aldo, Frankie Edgar and Floyd Mayweather).
A revealing interview with the Dublin fighter's father has revealed a softer side to the 'Notorious' McGregor. Speaking to RTE, Tony McGregor revealed just how generous his son was with his first major payout:
"He spelled it out exactly what he was going to do for us. We walked out of there [the accountant's] and we all had BMWs. I am driving a 5 series BMW now at the moment, brand spanking new. His mother is also driving one and his sister is driving one."
McGregor is currently negotiating a new $100 million contract.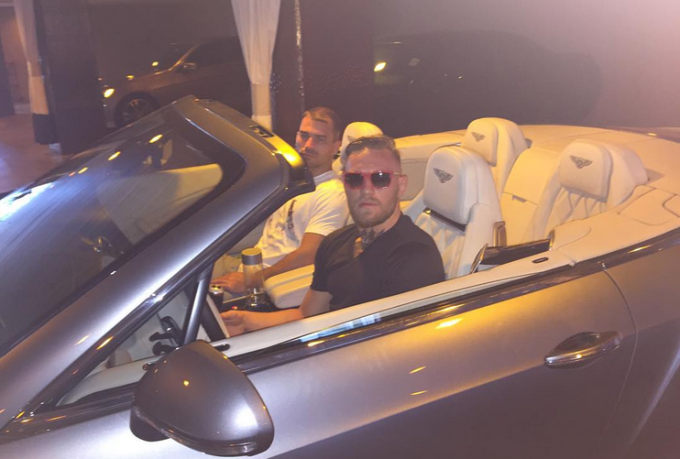 Tony also revealed that McGregor paid off the remainder of his parent's mortgage, so the family home is entirely theirs.
Earlier this week in an interview with The MMA Hour, Conor McGregor says he fully expects his next UFC contract to be worth a mind-melting sum of $100 million, which would dwarf the earnings of any and every MMA fighter up to this point.
[via Sports JOE]