We've just moved one step closer to the Cristiano Ronaldo revolution taking over cinema.
The Real Madrid superstar announced earlier this year that his life was being turned into the subject of a feature length film and we've just been given a very first glimpse at what we should expect with the first trailer, which premiered on The Guardian.
Titled Ronaldo, the first poster for the film confirms that it's has been made by the creators of the highly-acclaimed Senna and Amy documentaries. It's understood that the film chronicles 14 months in Ronaldo's career and covers his FIFA Ballon d'Or win at the end of 2014.
Here's the first poster for 'Ronaldo'.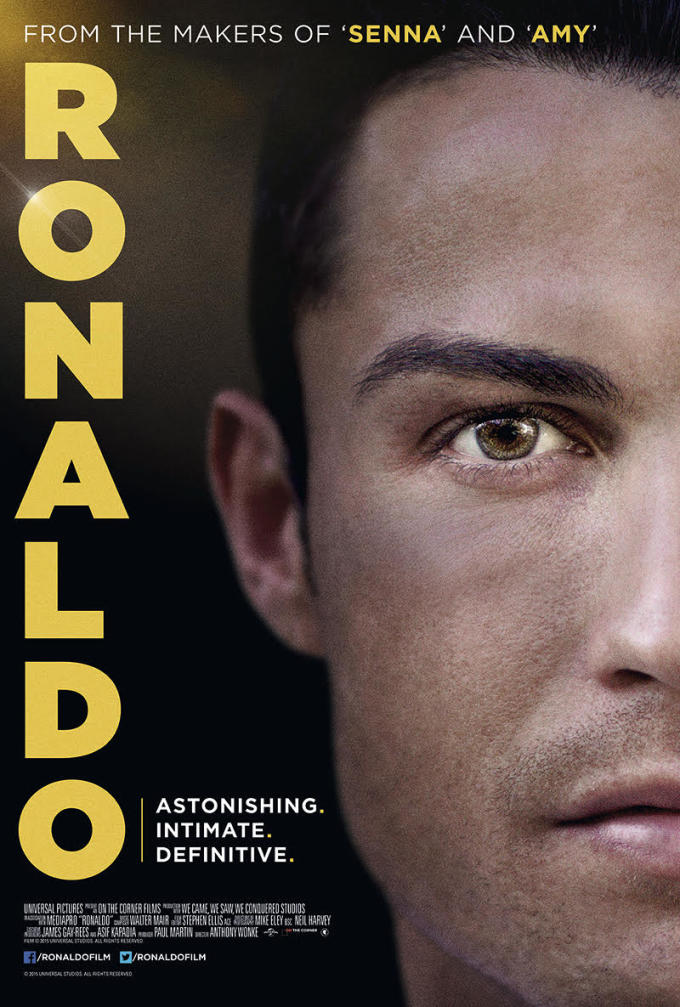 The film hits cinemas on November 9th and will be screened worldwide.
[via The Guardian]