The NFL is finally back. And while the league already has a minor controversy on its hands thanks to—who else?!—the Patriots, we're glad that it is.
To help kick off the season, Jimmy Fallon rounded up a bunch of NFL players, including Peyton Manning, Rob Gronkowski, and Ndamukong Suh, and asked them to read superlatives about themselves for his show last night. You know, stuff like: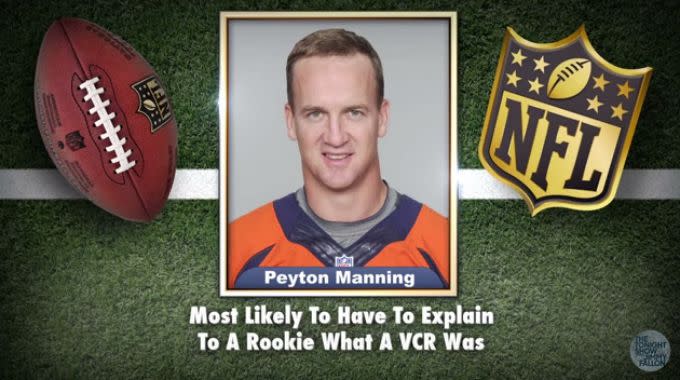 Ha. Some of them were really good, too. Check it out for yourself in the clip above.
Send all complaints, compliments, and tips to sportstips@complex.com.