During the Dolphins/Redskins game on Sunday, Ndamukong Suh made headlines again for what many people perceived to be a dirty play. After tackling Washington running back Alfred Morris in the second quarter, Suh stepped over him and kicked his helmet off. Suh later said it was unintentional—and the NFL agreed with him—but there are still people mad at him about it.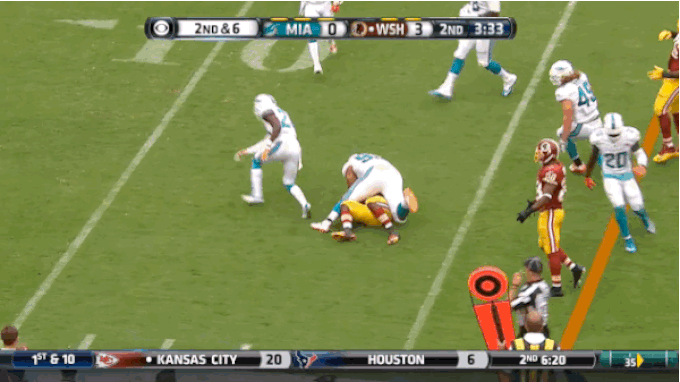 One of those people is former Redskins running back Clinton Portis. During an appearance on ESPN 980 yesterday, Portis said that he would have reacted much differently than Morris did.
"I just would love to be in that situation. Why didn't guys play that way when I was on the field?" he said. "I would have dove at the back of Suh's knees so quick and got up and probably choked him out. I definitely wouldn't have let him get away with that."
Yikes. That seems…extreme. Fortunately, that's not the way Morris reacted, because it would have made a somewhat controversial moment way worse and possibly overshadowed everything else that happened during Week 1 of the NFL season. But we hope this is the last time Suh makes the news for doing something like this.
Send all complaints, compliments, and tips to sportstips@complex.com.
[via Uproxx]