Five minutes ago, I had absolutely no idea who Jamaican cricket player Chris Gayle was. That's because, well, cricket?! This is him taking part in a match for the West Indies: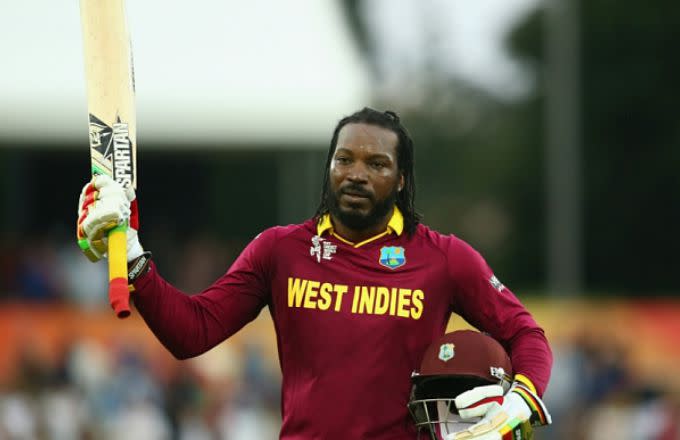 We're not here to talk about cricket, though. Instead, we're here to talk about the fact that Gayle apparently has a strip club—yes, a strip club—built inside of his house. It's not exactly the fanciest strip club or anything. But still…IT'S A STRIP CLUB! And according to Gayle, you're not allowed to call yourself a cricket "player" if you don't have one in your house:
Right next to the strip club, Gayle also has a room that features what he calls a "Hanky Panky" bed, which is designed for...do we really need to tell you? If you need an explanation, check Gayle's Instagram caption:
Gayle's entire Instagram account is a gold mine full of stunting. Check it out here.
How is he the first athlete to brag about installing a strip club on social media?! Your move, Floyd Mayweather!
Send all complaints, compliments, and tips to sportstips@complex.com.
[via SB Nation]