The idea of a hometown show in WWE is as double-edged as the sword tattoo on Brock Lesnar's chest. Since any type of reaction is better than no reaction, a hometown show provides WWE an easy path to getting cheers or, if they so choose, boos; after all, the crowd is already wired to pop for their hometown guy. Case in point: last night's Monday Night Raw, which was billed as a homecoming of sorts for former University of Minnesota star Brock Lesnar.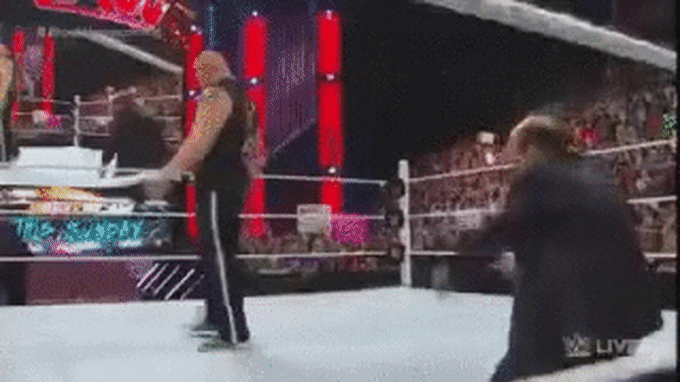 What started as a celebration of all things Beast Incarnate (seriously, Paul Heyman sang and it was glorious) ended in the exact opposite manner: with Lesnar beaten and battered by the hands of the Undertaker. It really was the obvious conclusion to the last Raw before SummerSlam this Sunday; give the Target Center crowd something to cheer to rile them up and then kick them in the crotch (for Lesnar, that kick was all too literal).
The fact that it's the Undertaker receiving the boos is surprising, since he's mostly ironclad to storyline alignments, but one thing that is certain is that their feud has reached the point it needed to heading into what's being billed as The Rematch Too Big For WrestleMania. While not as shocking as Taker's return at BattleGround, or as adrenaline-pumping as their brawl the following night, last night may have accomplished something more important: it gave Undertaker a well-defined mean streak that should, in kayfabe, allow him to have a chance in a proper match against Lesnar, 16 months after he was obliterated at WrestleMania 30.
Of course, it wasn't all rosy when it came to the Minneapolis crowd and its love of Lesnar. As you can expect, that love filtered into other segments, with it unfortunately coming to a head in the preceding one: the first-ever match between the WWE Divas Champion Nikki Bella and the NXT Women's Champion Sasha Banks. While not a stunning display of the future of women's wrestling or anything, the match was fun both due Nikki Bella's natural role as a power heel and Sasha Banks's natural role as the best wrestler on the planet. Plus, Sasha's knees to the stomach in the corner will never not look brutal: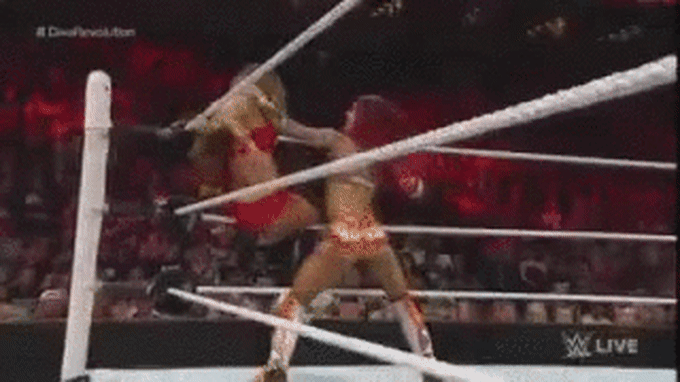 However, the crowd was getting restless by this point, and so started chanting for Brock Lesnar in the middle of the match, effectively killing any momentum it was building towards. That's what this so-called #DivaRevolution is building to fix, and while it did look like some progress was being made in recent weeks, last night was a reminder that WWE crowds need a lot more time to reconsider the impact of two top women wrestling in front of them. When this match is getting unrelated chants instead of, say, the unbearable uselessness of Ryback vs. Miz, you know there's still a long road ahead. Here's hoping that after Sunday's SummerSlam Triple Team Elimination match, the women of WWE get actual storylines and characters to help audiences connect. The talent is there on their end; now it's up to creative to catch up. (Also, Sasha Banks beat Nikki Bella with the Banks Statement after a distraction by Naomi, because Sasha Banks is bulletproof.)
Finally, there were some John Cena-related shenanigans to deal with. The Mangled Face Who Runs The Place made his return last night after getting tiger kneed in the schnoz, and it looks like Johnny Boy used his time away wisely. At the contract signing for his match with Seth Rollins for SummerSlam, Cena came out spitting hot fire in a promo that both popped his fans and frustrated his detractors, touching on his history of monolithic dominance and his pursuit of Ric Flair's legendary world title reigns record. Aside from some unfortunate name-calling (how many times can he call Seth Rollins a bitch?), Cena's spiel was the best he's had in months, playing up the fact that he truly is a Superman in WWE and that Seth Rollins will be nothing more than a footnote in the history books. Truly high-grade heeling from the No. 1 babyface, and it's very appreciated.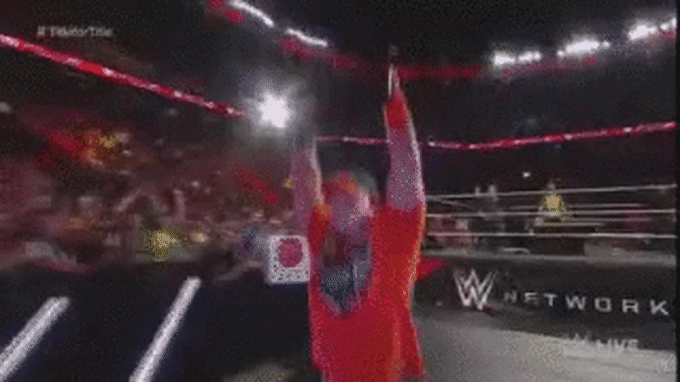 And so we're finally here: SummerSlam is this weekend, in the second of a three-night stay at Barclays Center in Brooklyn (Raw follows it on Monday, while NXT Takeover: Brooklyn looks to steal the weekend spotlight on the previous night). While the card looks bloated and the builds haven't been excellent across the board, this is the culmination of everything WWE has been building towards since WrestleMania 31 went off the air. We'll emerge from Sunday with a clearer picture of the next seven months or so, with seeds for potential WrestleMania 32 matchups being planted this early on. You know what they say: a feud grows in Brooklyn.
RESULTS
Randy Orton and Cesaro defeated Sheamus and Kevin Owens by pinfall
​Roman Reigns defeated Luke Harper by pinfall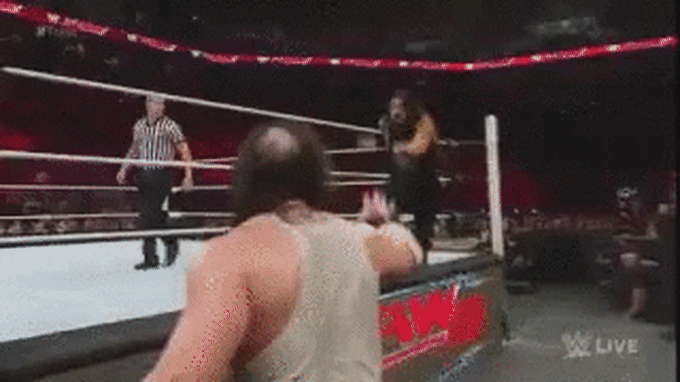 Becky Lynch defeated Tamina by submission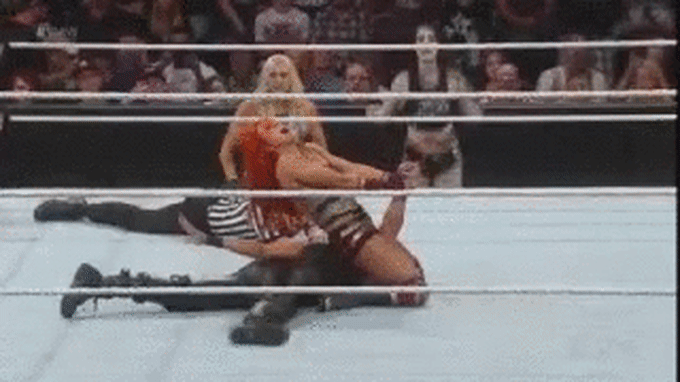 Rusev defeated Mark Henry by pinfall (Dolph Ziggler returned after the match)
Ryback defeated The Miz by pinfall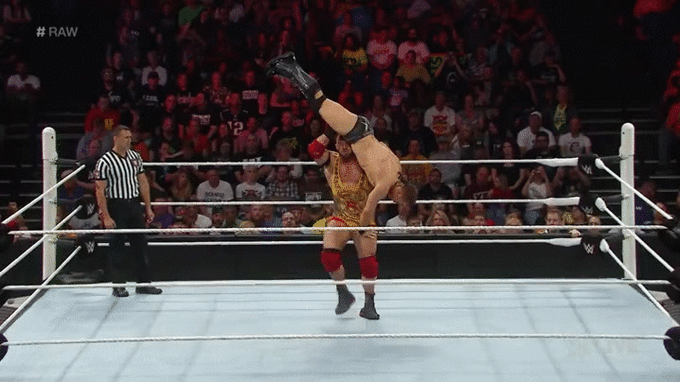 The Prime Time Players and the Lucha Dragons defeated The New Day and Los Matadores by pinfall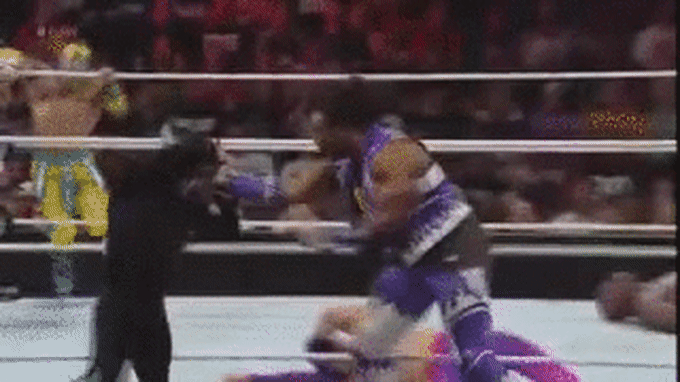 Sasha Banks defeated Nikki Bella by submission