Here at Complex Sports, we're big fans of the Legends Football League. And we're not kidding about that. Have you seen the pre-game speeches that some LFL head coaches give? AMAZING. We also just spent way too much time talking about this crazy LFL game that was played last month.
It seems we're not the only ones who enjoy the LFL, either. Recently, Warren Buffett attended an Omaha Heart game. And he didn't just show up and watch. He also made an appearance in the Heart's locker room before the game and even delivered a rousing pre-game speech before taking a photo with the players and yelling, "Take your time! There's no hurry…"
Oh, and as if all of that wasn't enough, the billionaire later made an appearance on the Heart's "Kiss Cam," because…why not?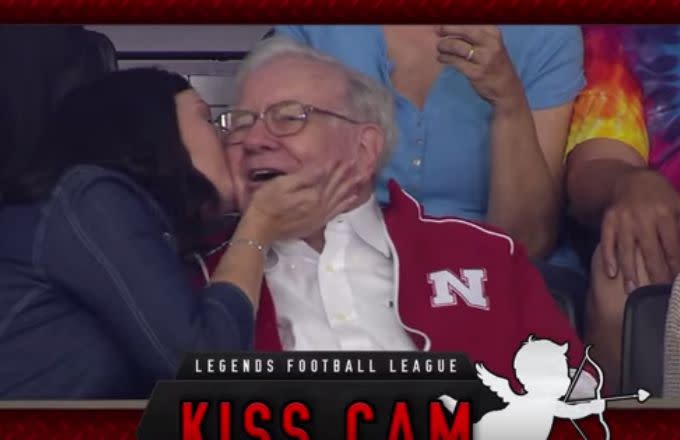 If the LFL is good enough for Warren Buffett, it should be good enough for you, too. Hit their YouTube channel now.
Send all complaints, compliments, and tips to sportstips@complex.com.
[via The Big Lead]