Trent Richardson has totaled just 2,032 rushing yards in his four-year NFL career. No, Richardson hasn't been good.
Oakland is probably Richardson's last shot at a respectable career. As of his first preseason game, it's looking like a full-court shot. Put yourself in the scenario below.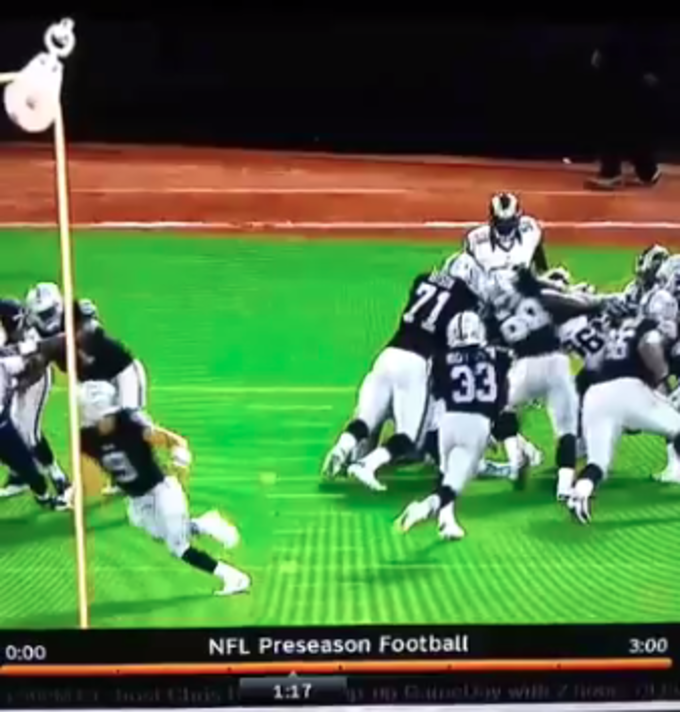 Let's say you're trying to improve your reputation and think scoring six would help. What do you do? Run through that huge gap in the middle for what's an assured touchdown or run into that pile? Seems like a clear call.
This is THE most frustrating thing about Trent Richardson. He cuts it up field that's 6 #RaiderNation pic.twitter.com/WdRNi2klCn

— Blackhanside (@blackhanside) August 15, 2015
Every back misses lanes, but come on. Four years is too long to be giving Richardson the benefit of the doubt.
Send all complaints, compliments, and tips to sportstips@complex.com
[via Blackhanside]