A Straight Outta Compton Toyota Camry might seem a little out of place at a NASCAR event, but we assure you that'll be the case this Saturday when racer Tomy Drissi  brings the above ride onto the track at Watkins Glen to promote the upcoming biopic (hitting theaters August 14). Drissi, a Los Angeles native, is actually an ad executive from Hollywood who made his foray into motorsports via highly illegal street races. In the past he's driven cars that have similarly promoted flicks, including: Hercules, The Counselor and The Wolverine. Obviously, he's doing the same thing again, this time with a vehicular billboard that avoids any semblance of subtlety because, as you can see, Universal Pictures isn't getting ripped off when it comes to ad placement...: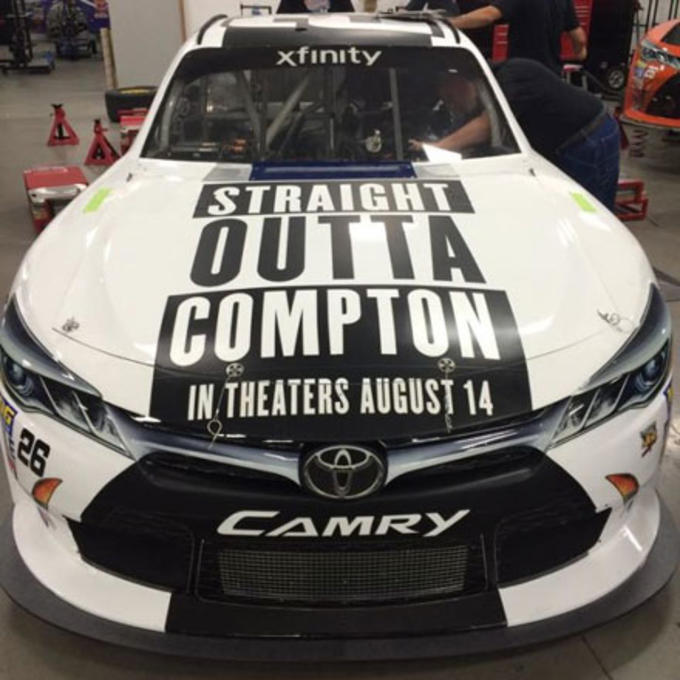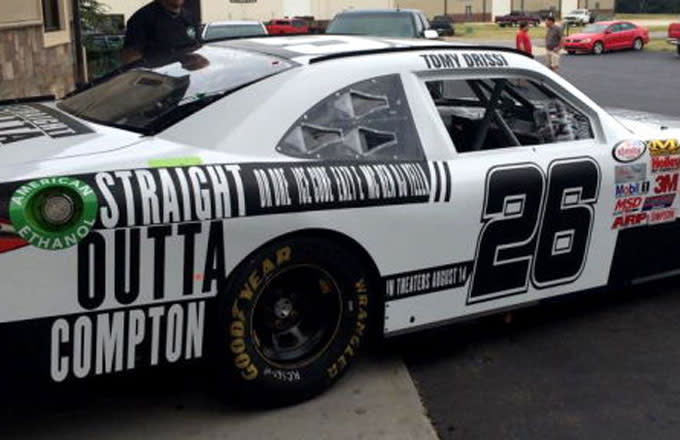 ...and, really, that's how it should be.
Now, to be 100 percent honest, we know little (see: nothing) about Drissi, or his racing style, on account of just having heard his name. But he'd best be sure to drive with attitude this Saturday.
Would be more than apt.
[via Blackflag]
Send all complaints, compliments, and tips to sportstips@complex.com