Imagine LeBron James shooting airballs on purpose after a referee called a charge against him. Or Tom Brady taking a knee after every snap for an entire series following a holding call. Or Alex Rodriguez refusing to swing at any pitches during an at-bat after a strikeout.
That's essentially what Nick Kyrgios did at Wimbledon today. An umpire reprimanded him for taking too long to change his socks during his match against Richard Gasquet. And rather than just accept the decision, he decided to throw an entire game by refusing to play. Basically, he did this: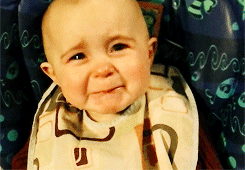 And guess what? He got what he deserved. He ended up losing the match a short time later.
Send all complaints, compliments, and tips to sportstips@complex.com.
[via Business Insider]