New Orleans Saints linebacker Junior Galette signed a four-year, $41.5 million contract extension with the team last September. That's probably the last time the two parties were amicable with each other. 
The Saints released Galette on Friday after a video surfaced of the 27 year old striking a woman multiple times with his belt in 2013. He was also arrested in January on charges of pushing a female house guest, though the charges were eventually dismissed. Still, it appeared Galette would move on after his release, even boasting that he'd be the best linebacker in the league during the 2015 NFL season. Then today happened.
Using his girlfriend's Twitter account, Galette aired out the Saints organization and many of its players, including Drew Brees and, especially, head coach Sean Payton. Here are some of the highlights (or lowlights, depending on how you want to look at it).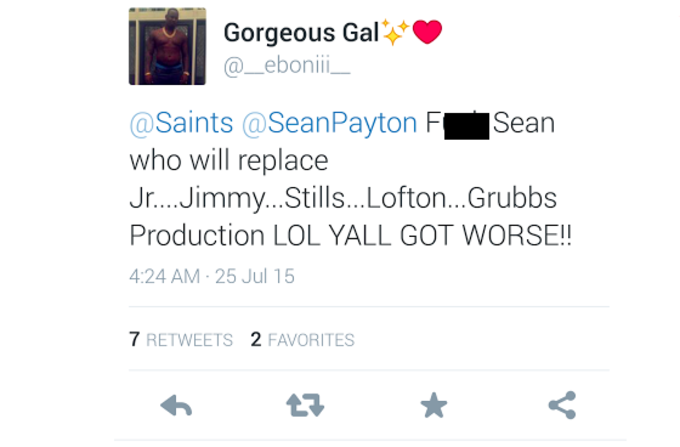 Here's Galette giving Payton a big F-U and wondering aloud who's going to replace departed Saints like Kenny Stills and Jimmy Graham.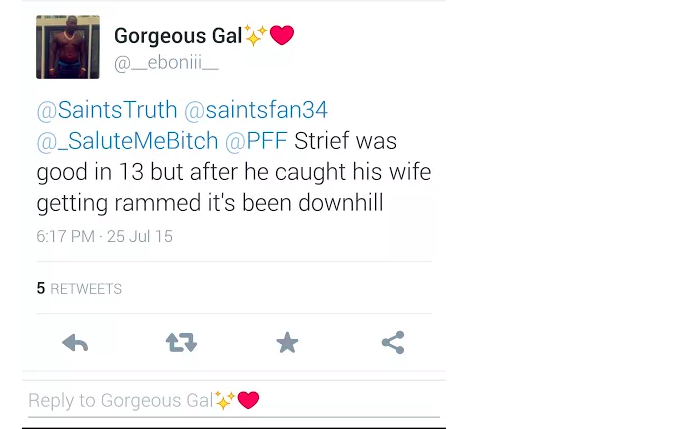 Here's Galette deciding to let the world know that offensive lineman Zach Strief hasn't been the same since he caught his wife cheating on him, which, I mean, wow. But it gets worse.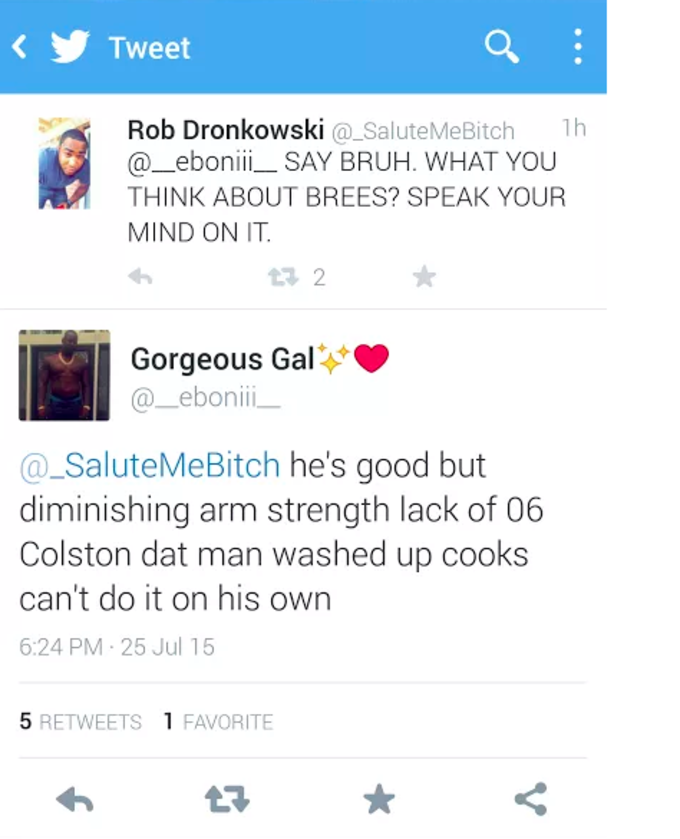 Galette moves on to Brees, calling out what he feels is his former quaterback's dimishing arm strength before he moves on to call wide receiver Marques Colston "washed up." Alrighty. BUT THERE'S MORE!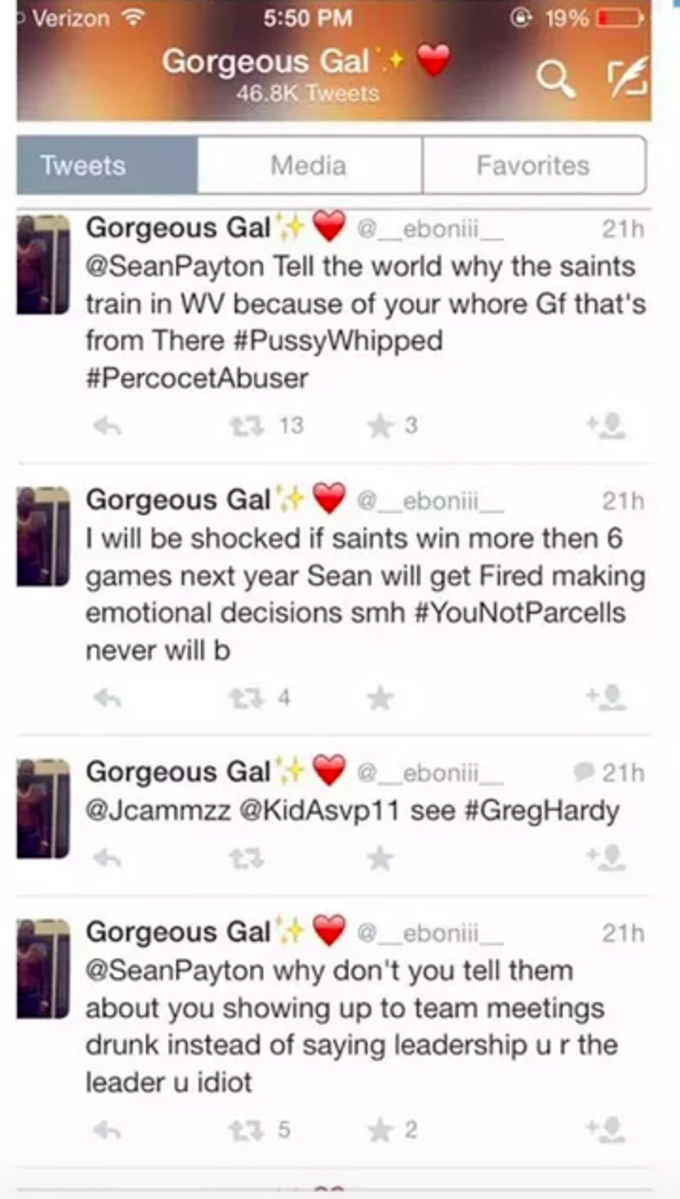 This is the absolute worst of it. Tagging his former head coach in a handful of tweets, Galette accuses Payton of holding training camps in West Virginia because his girlfriend lives there, then goes on say Payton showed up to team meetings drunk. Bro, what? 
Regardless of the merit of any of this, and coming from a player who was suddenly released it's hard not to dismiss some, if not all, of these claims, what an awful look this is for Galette. Teams were already skeptical of signing a guy who's name is associated with domestic violence. This might be the nail in the proverbial coffin for Galette's playing days in the NFL.
Send all complaints, compliments, and tips to sportstips@complex.com
[Via Canal St Chronicles]