ComplexCon returns to Long Beach Nov. 6 - 7 with hosts J. Balvin and Kristen Noel Crawley, performances by A$AP Rocky and Turnstile, and more shopping and drops.
Secure your spot while tickets last!
Do not tell Ohio State quarterback and reigning National Champion Cardale Jones to stick to sports. Not only will you end up on his "blocked list," but you'll also get put in your place in the process. 
Today, the Buckeyes signal-caller sent out a few tweets about the tragic death of Texas woman Sandra Bland, as well as the popular social justice movement #BlackLivesMatter. He was asking questions, expressing support, and amplifying Bland's cause: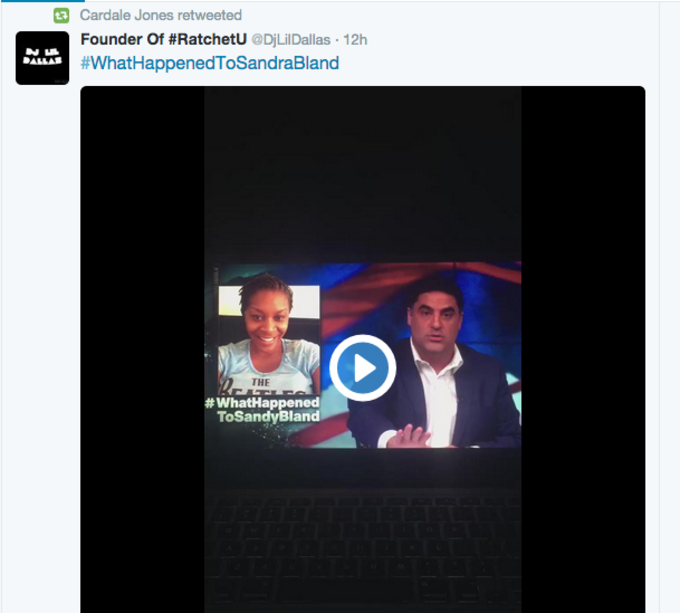 Retweet if you agree with me #BlackLivesMatter

— Cardale Jones (@CJ12_) July 23, 2015
One of those questions was in response to the controversial hashtag #AllLivesMatter, a phrase that has become frustrating among activists because of its insistence upon directing the spotlight away from black victims of police brutality. Instead of recognizing the factor that race plays in these killings, many feel that #AllLivesMatter instead further exacerbates the erasure of black lives by failing to confront the very particular and unique circumstances related to violence against black people. Jones addressed the issue head on: 
#AllLivesMatter 😰 why is it that the only ones getting beaten, killed when unarmed, & mysteriously dien in custody are African American

— Cardale Jones (@CJ12_) July 23, 2015
You tell me that #AllLivesMatter well I say how do you define "All" ?

— Cardale Jones (@CJ12_) July 23, 2015
However, one Buckeyes fan, Dan Gustafson, didn't take so kindly to Jones' socially-conscious stance: 
@CJ12_ worry about getting us fans another championship..... Stay out of this bullshit. #GoBucks

— DGus1228 (@DanGustafson1) July 23, 2015
(1) Chill about Cardale "getting us fans another championship." First and foremost, it belongs to the team. (2) Cardale has something to say to you about you questioning his right to speak his mind: 
@DanGustafson1 Sorry Mr master, I aints allow to tweet nothing but foolsball stuff I donts want you think I more than a foots ball playa sir

— Cardale Jones (@CJ12_) July 23, 2015
Are you done now, Dan? Twitter thinks it may be time for you to "log off."  
Send all complaints, compliments, and tips to sportstips@complex.com.