Johnny Manziel needs to do whatever he can to get back into the good graces of all the Browns fans out there. Even though he's only been running with Cleveland for a little more than a year now, he's put the team's fan base through hell and failed to live up to the high expectations they had for him. So during the Browns Fan Fest today, Manziel went out of his way to make about 1,000 Cleveland fans happy.
Johnny Football spoke with the fans in attendance. He signed a ton of autographs:
And at one point, he even autographed a baby. Yes, a baby:
It's not quite as amazing as the time Nate Robinson signed a baby: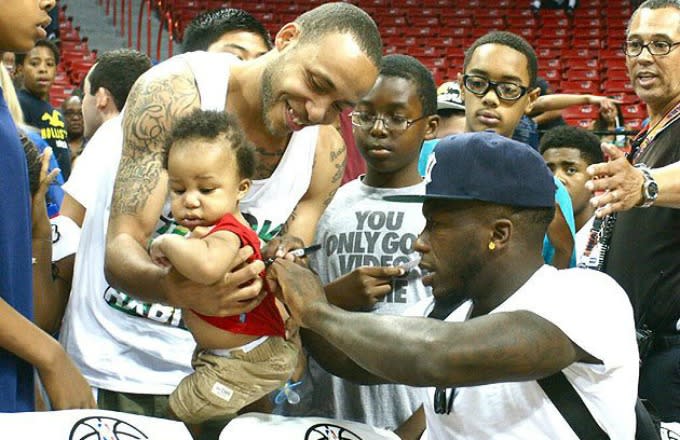 But it's close!
Send all complaints, compliments, and tips to sportstips@complex.com.
[via @MaryKayCabot]