This is the story of how the Academy Award-winning director of The French Connection and The Exorcist forever altered the course of the NBA Draft.
Despite winning 41 games the previous season and missing the playoffs only due to a tiebreaker, the Orlando Magic defied their minuscule 1.5 percent lottery odds and were awarded the No. 1 pick in the 1993 NBA Draft. On June 29, 1993—just one day before the draft—the Magic brain trust had all but made up their mind about who they were going to select. They already had a franchise center in 1993 Rookie of the Year Shaquille O'Neal, and were going to pair him with the Fab Five's First Team All-American power forward Chris Webber to create a frontcourt that would dominate the league for the next decade-plus.
But something happened on the set of director William Friedkin's Blue Chips that would alter the course of several NBA careers. Shaq had spent the summer filming scenes and playing hoops with another First Team All-American, Memphis State guard Anfernee "Penny" Hardaway. Even though it was supposed to just be a movie, Blue Chips allowed Penny and Shaq to develop legitimate on-court chemistry while they filmed full-speed basketball scenes against future NBA players like Calbert Cheaney and Bobby Hurley.
Hardaway had already worked out for the Magic once, and while they were certainly impressed with what he could do, he hadn't shown them anything that dissuaded them from taking C-Webb. According to Penny, however, just before the draft Shaq put a call in to Magic GM Pat Williams and said, "You guys need to bring [Penny] down again. I promise you need to take a better look."
"This is my CEO mentality," Shaq told Grantland. "I said, 'I know C-Webb is a great player, but Penny—I need Penny.'"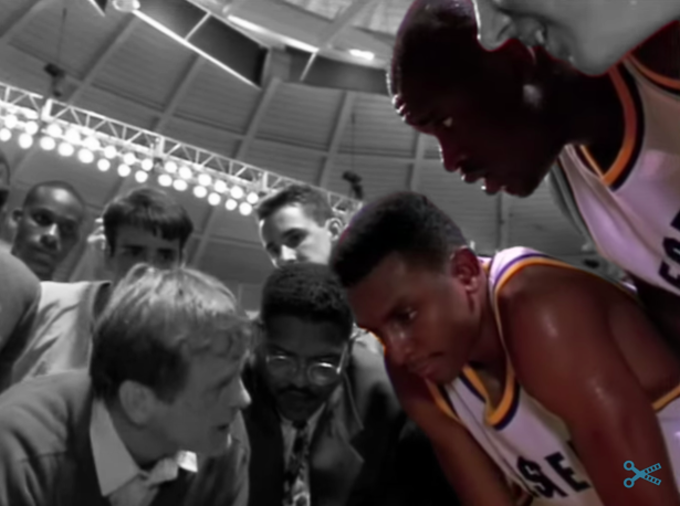 And so at the behest of their superstar, the Magic invited Penny to come back to Orlando for one more workout on that fateful June afternoon, just hours before the draft. Regarding Hardaway's first visit, Williams told the Chicago Tribune a few years later that, "We brought Penny in for a workout and interview, but it was kind of a cursory one. We had a definite need for a power forward." Webber was the clear choice, with the other two top prospects (Shawn Bradley and Jamal Mashburn) probably also ahead of Penny on Orlando's board. Obviously, it was going to take something pretty dramatic to change their minds about the direction their franchise was headed.
While no footage exists of what happened that June afternoon, the accounts of the principal people involved all indicate one thing: Penny was absolutely unreal.
"Anthony Bowie guarded me because he was used to guarding all the top stars in the league," Hardaway recounted on a February episode of Bill Simmons' B.S. Report podcast. "He was their defensive guy, and I dominated him the entire day. They were like, 'If you can do this to Anthony Bowie, then we know you're the guy that we need.' I didn't really miss a shot, I had some unbelievable assists finding guys all throughout the day, on the fast break I pushed the ball every single time."
I know C-Webb is a great player, but Penny—I need Penny.
Magic owner Dick DeVos said the day of the draft that "[Hardaway] came down to Orlando yesterday and he was absolutely spectacular. He impressed everybody in the building, and practically everybody within a half-mile around. There was no question who we wanted."
Perhaps Williams was the most effusive in his praise, telling The Tribune that Penny, "Looked like the next Magic [Johnson], the next Oscar [Robertson]."
Whatever the objective truth is about that famous workout, the result was this: Orlando drafted Webber at No. 1 overall to wild applause from their fans. Little did they know, however, that Williams and Golden State's Don Nelson had already worked out a trade: the Magic would send Webber to the West Coast in exchange for their No. 3 pick (Penny), along with first round picks in 1996, 1998, and 2000. The trade enraged Magic fans, right up until when Penny was named to the All-Rookie First Team in 1994 and consecutive All-NBA First Teams in 1995 and 1996, and along with Shaq led the Magic to the 1995 NBA Finals and 1996 Eastern Conference Finals.
While pre-draft workouts had long been a staple of the NBA, Penny's incredible performance was a watershed moment in the way teams treated these player visits. All of a sudden, it didn't matter nearly as much how many points you averaged during your college season or how you looked in the NCAA tournament. One good session up close was enough to make teams believe that you were the next NBA star, and caused players to make huge leaps up draft boards when just a few years before they might have gone overlooked.
In the aftermath of Penny's leap, GMs began to take player workouts incredibly seriously. In 1996, the Los Angeles Lakers brought in a 17-year-old high school guard and had him play one-on-one against assistant coach (and 1987 NBA Defensive Player of the Year) Michael Cooper. The Laker great told Bleacher Report last year that the kid left him "wet and winded," and that, "There was no fear in him. I think that was what [the Lakers] were looking for." The workout was good enough that on draft day, GM Jerry West traded starting center Vlade Divac to the Charlotte Hornets in exchange for the kid's rights, making him the first-ever guard drafted out of high school.
That promising 17-year-old's name? Kobe Bryant.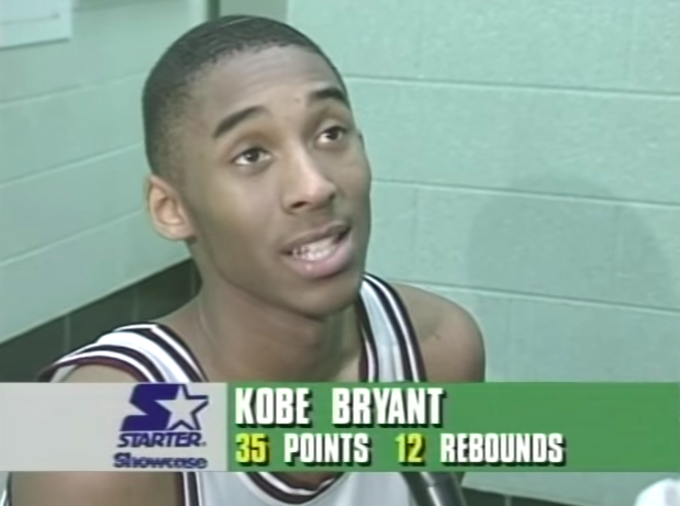 The Suns almost didn't bring Amar'e Stoudemire in to work out before the 2002 Draft, but after they did came away convinced he might be the best player in the entire class (and other than Yao, he was). Thanks to success stories like these, the workout is now the accepted standard upon which draft-eligible players are judged. However, things don't always quite pan out like teams had planned.
An "impressive" workout by Darko Milicic in 2003 helped convince Detroit Pistons GM Joe Dumars to draft the Serbian at No. 2 overall ahead of Carmelo Anthony, Dwyane Wade, Chris Bosh, and at least 25 or 30 guys who went on to have better NBA careers. Hell, Yi Jianlian went beast mode on so many chairs on YouTube in pre-draft workouts that the Bucks decided to take the big man at No. 6 overall in 2007, despite the fact that they never actually saw him play in person.
This year, the play of Karl-Anthony Towns in workouts has likely solidified his spot as the No. 1 overall pick despite a somewhat uneven year at Kentucky last season. The play of Elfrid Payton during workouts last year helped him shoot up from a late first rounder all the way into the top 10. Marcus Smart was so bad in workouts for the Celtics that they invited him back for a "re-do" so that they could feel OK drafting him.
A couple weeks ago, Celtics GM Danny Ainge—widely considered one of the best in the NBA—offered perhaps the sanest perspective to date on these pre-draft workouts. He observed that the workout "does seem all over the place" in terms of the impression it can leave, and that "It's just a piece, it's all in context. If a guy has a great shooting day and he's shot poorly his whole career, we take it in context. It's small pieces. The draft process is adding all of the small pieces together and creating as clear a picture as we can."
Of course, this is coming from the same guy who took Fab Melo at No. 22 in 2012 because after observing Melo in workouts, Ainge thought he was a lottery-level talent. To be fair, every GM whiffs on draft picks from time to time no matter how much information is available. Thanks to Penny Hardaway and his almost mythical performance that June day in Orlando, though, the workout has become perhaps the most essential piece in evaluating NBA Draft talent every single year.