Kevin Love Reportedly Opts Out of His Contract, Will Become a Free Agent on July 1 (Update)
Will Kevin Love leave the Cavaliers this summer?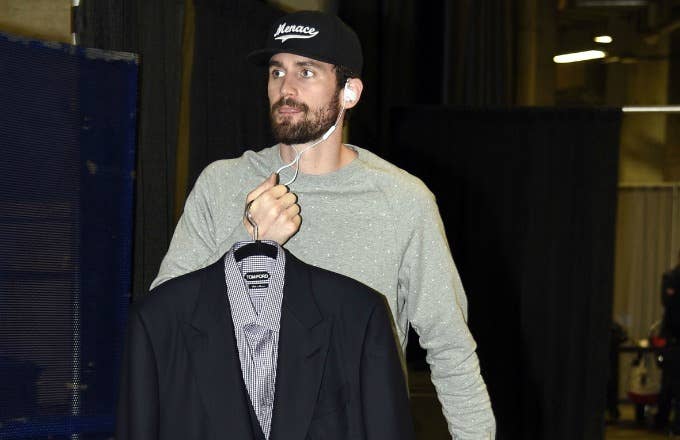 Image via USA TODAY Sports/Kyle Terada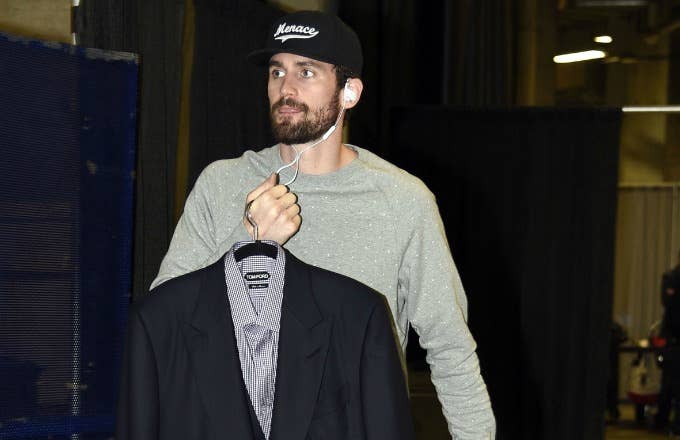 As recently as just a few weeks ago, Kevin Love revealed that he was not planning to leave the Cavaliers in free agency this summer. And while that still might be true, Love has apparently decided that he's going to become a free agent this summer. He will opt out of his current contract and become a free agent on July 1:
What does this mean for Cavs fans? Maybe nothing. Most people think Love will likely be back with the team next season with a new contract. But there's a chance that he could be leaving Cleveland after just one season. Stay tuned.
UPDATE:
According to Yahoo! Sports reporter Adrian Wojnarowski, the Celtics might try and make a run at Love and Paul Pierce this summer:
The Suns reportedly want to speak with Love, too: