adidas have announced the release of Real Madrid's home and away kits for 2015/16.
The home kit is, unsurprisingly, white, and the three stripes on the kit are silver as oppose to the sportswear giant's trademark black. This, apparently, embodies Madrid's constant striving for perfection on the pitch and reflects the mantra released by adidas: "only perfect counts".
The home kit also has a round neck and a folded sleeve effect, giving an "extra touch of class" to the design. 
The away kit is designed to look like it's made from cotton.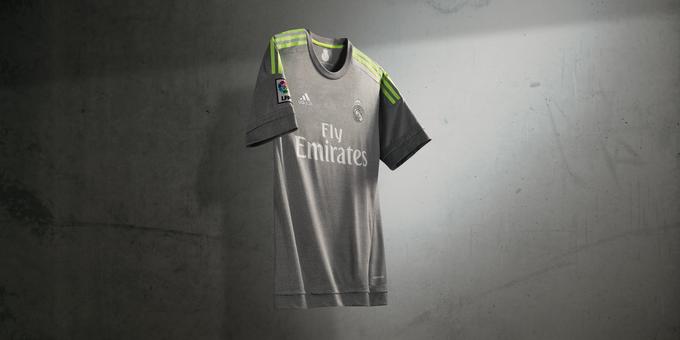 The new away kit for 15/16 is grey with fluorescent yellow stripes on the sleeves. The grey represents all the trophies Real Madrid have ever won and act as an homage to their historic success, while the yellow stripes make the kit "modern and youthful"
The big difference with the away kit, though, is its material. Despite being made from a high performance fabric, the kit is designed to look like cotton.
[via adidas]