Yesterday Johnny Manziel was photographed talking to security officials at the Byron Nelson Classic after being pestered by an 18-year-old heckler who reportedly wouldn't stop running his mouth. The taunting initially began near a hotel pool, and continued to the point where Manziel responded by throwing a water bottle at the teen. Luckily it was about as accurate as most of his passes during his rookie season. After a friend stepped between the two, Four Seasons security did their jobs by preventing the situation from escalating, and police were called with both sides declining to press charges.
If you were wondering if alcohol was involved (at least on Manziel's behalf) because you've seen the zoomed out picture of his chat with the authorities (or are just familiar with his past)...: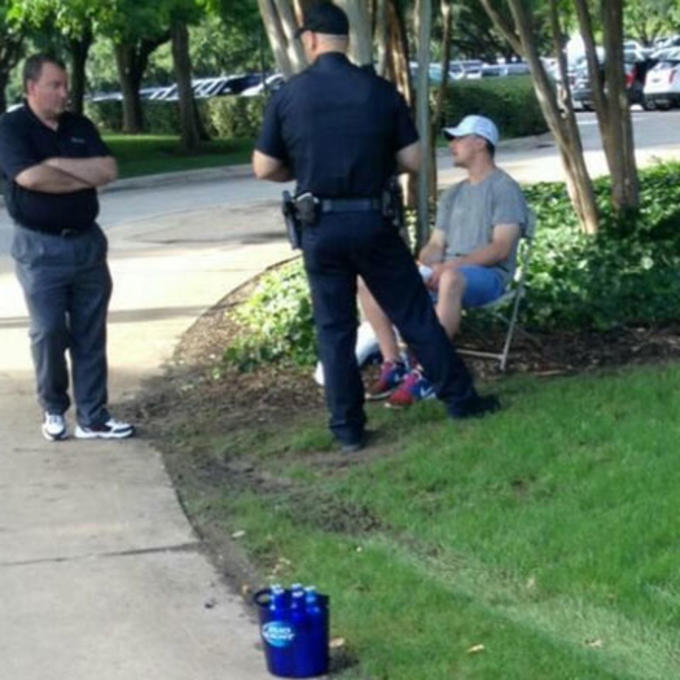 ...the answer is "no" according to Irving, Texas police spokesman James McLellan who "did not detect any sign of intoxication."
[via Cleveland.com]
Send all complaints, compliments, and tips to sportstips@complex.com