Joe Namath used to play quarterback for the Jets. So by default, he should be applauding the NFL right now for coming down hard on Tom Brady and the Patriots for their roles in the #DeflateGate scandal. All of the other Jets supporters are: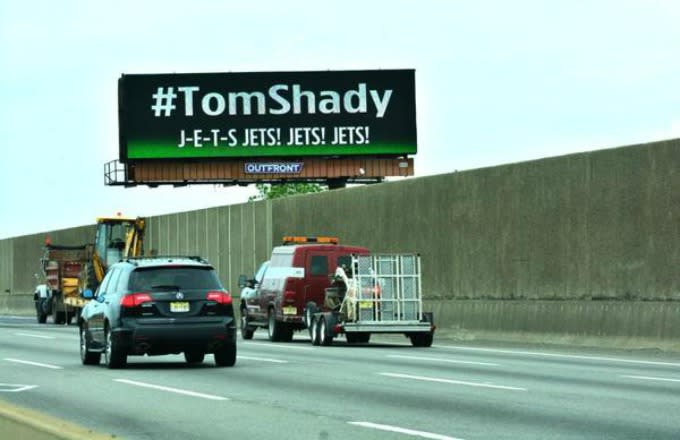 But last night, Namath was asked about #DeflateGate during a charity event in New York City. And he revealed that he didn't think the Patriots were necessarily "cheating" when they allegedly deflated footballs prior to the AFC Championship Game in January. He also said that he thinks the league should be more concerned about PED use than the PSI of footballs.
"There are other sports where rules have been breached," he said. "Performance-enhancing drugs, to me, is a far worse issue than what we're talking about with the ball being deflated a little bit. I don't even know that it was, mother nature does it on her own, like an automobile tire."
To be fair, Namath did go on to say that he doesn't "know the details of everything" that happened with #DeflateGate. But c'mon, Broadway. You made a name for yourself with the Jets, so you have to be anti-Patriots.
Maybe today's Boston Herald cover will help change your mind?
Send all complaints, compliments, and tips to sportstips@complex.com.
[via New York Daily News]