It's the third game into your playoffs head coaching career. Your team just completed an absurd comeback—one that they had a 5 percent chance of completing—and overtime is winding down. You're up by one point with 36.2 seconds left on the clock. You're in enemy territory. The series hangs in the balance. 
What's the playcall, coach? 
When you're in the middle of a critical comeback in a game 3 playoff but take the time to notice that ass 🎂👀 pic.twitter.com/qnuMK1bqw8

— Ace Boogie (@_ThatGuyWill) April 24, 2015
*turns away as beads of sweat trickle down* Um, sorry, uh, right: We're gonna set a backscreen here and hit with 'em backdoor. 
Coach, we're on defense.
Oh. Well you guys know what you're doing. Go on, get. *wipes sweat from red face*
From the looks of it, Steve Kerr couldn't help but check out Warriors sideline reporter Rosalyn Gold-Onwude, a former Stanford basketball player and current Pac-12 Network and ESPN analyst. You may also remember her from this meme-tastic moment last month: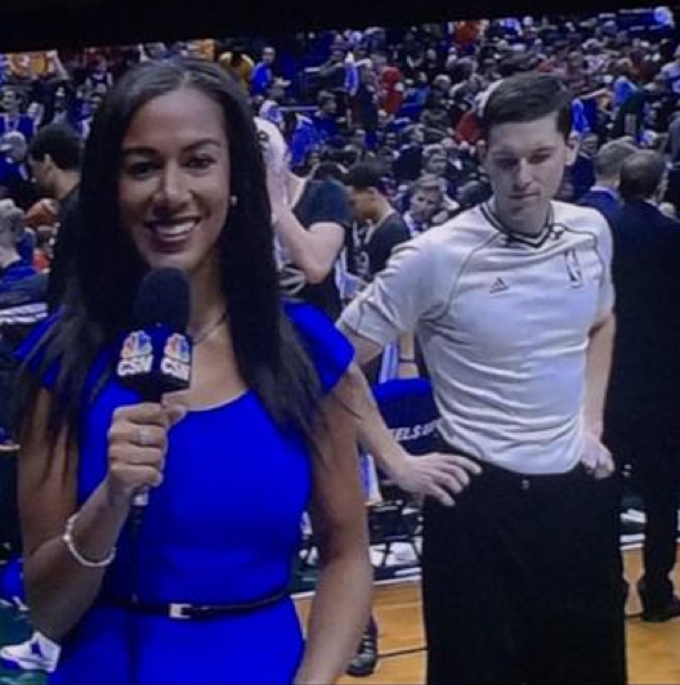 <span></span>
No chill. 
Send all complaints, compliments, and tips to sportstips@complex.com.
[via Black Sports Online]