Football's greatest rivalry could be put to an end for one night only.
Spanish newspaper El Mundo Deportivo is reporting that UEFA are putting together plans for an annual 'All-Star' game, that would see a pair of dream teams line up against each other – just think FIFA Ultimate Team brought to life.
The plan is to have a clash between North Europe and South Europe. The North XI would be made from players in the Premier League, Bundesliga, Eredivisie and the Russian Premier League, while the South XI would feature a line-up from La Liga, Ligue 1, Serie A and Primera Liga.
Here's how the teams might line-up.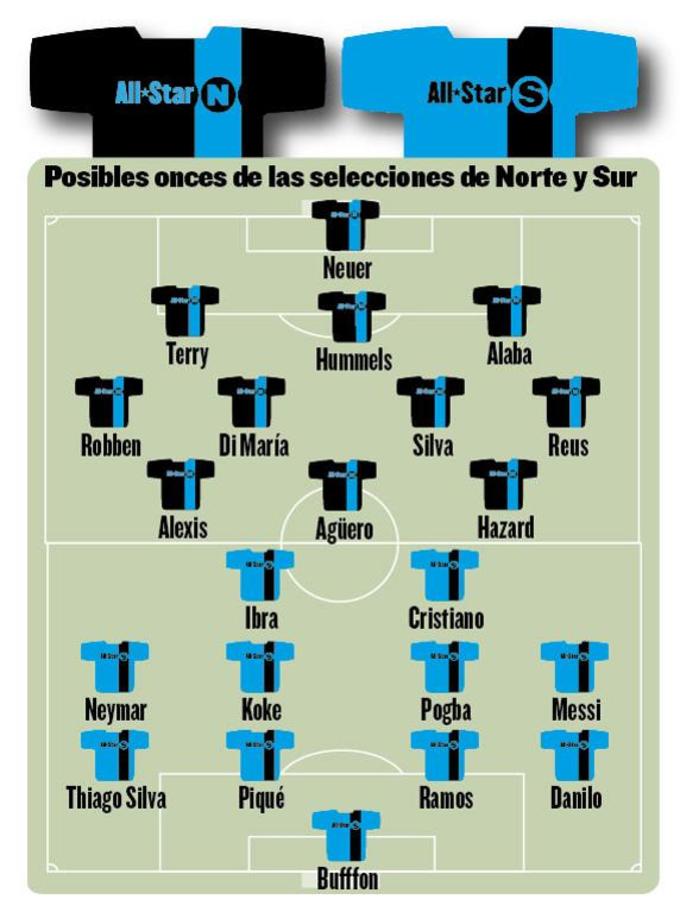 Yeah, that's right – Lionel Messi and Cristiano Ronaldo actually playing on the same team.
UEFA's format is very much inspired by the NBA All-Star game, one of the most celebrated dates in the basketball calendar, which sees a dream team from the Eastern Conference face the best players from the Western Conference.
Reports say the earliest that we could see the first UEFA All-Star game is 2017.
[via 101 Great Goals]