The Hawks shouldn't have to do much to convince their fans to show up for Game 2 of their first-round playoff series against the Nets. They've got a great team this season, so Philips Arena should be packed Wednesday night. But just in case you're an Atlanta fan who needs a little extra motivation to attend, the Hawks have invited Ludacris to be their guest of honor on Wednesday, about a month after they rolled out the red carpet for 2 Chainz.
During Game 2, Luda will help introduce all of the Hawks players during the pre-game festivities. He will also perform at halftime. And in honor of his attendance, the Hawks have created a special T-shirt that will be available for fans who show up at the game: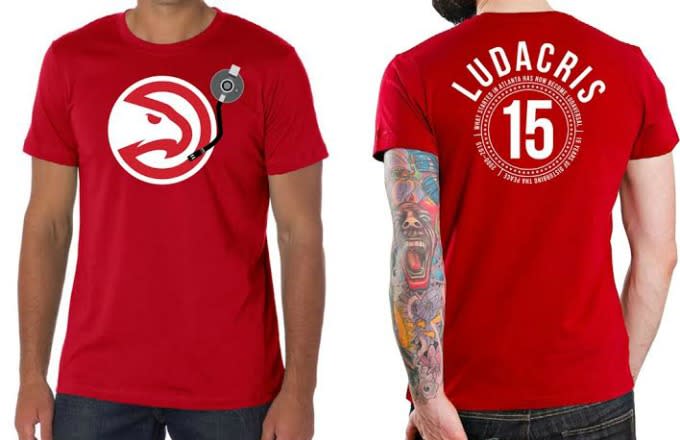 No word on which other celebrities might attend the game on Wednesday night. But c'mon, Hawks fans. How many more reasons do you need to buy a ticket?
Send all complaints, compliments, and tips to sportstips@complex.com.